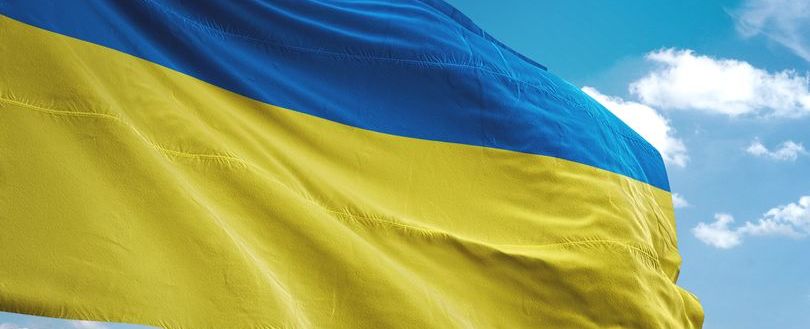 FIRE AID - Support of Ukraine
The FIA stands with Ukraine. This mindless aggression by the Russian state will end in tragedy, one way or the other. The bravery and resilience of the Ukrainian people are an inspiration to the world, and we should do what we can to support them in their hour of need.
The UK fire industry can stand up and be counted in two ways; one is to damage the Russian appetite for war with sanctions and the other is to support the Ukrainians.
Firstly, what you can't do…
On 24 February the UK Government announced a new package of sanctions on Russia, full details are available here.
It is important that you ensure your business activities are compliant with the current sanctions against Russia and seek legal advice if necessary. The situation will obviously develop over the coming days and weeks, so you should continue to check the guidance pages listed below to understand the potential impact on your business and action you may need to take.
If you are planning to trade with Russia, you should check if your product is on the export ban list which can be found in the Russian Sanctions: Guidance document.
There is a suspension of dual-use goods. You can assess your products to determine whether or not they are controlled and are subject to this suspension here.
The FIA will keep you up to date with the latest government notifications on export controls as we are signed up to the Export Control Joint Unit (ECJU) e-alert service.
Companies doing business with countries subject to sanctions must accept the risks of doing so, just as they accept other political and market risks. We suggest you take legal advice if you suspect your business could be impacted.
Now, what you can do…
In Ukraine, right now, it is more important than ever that their Fire and Rescue Services have access to good equipment to assist in saving the citizens of Ukraine.
FIRE AID (the FIA's supported charity) now has a number of fully equipped fire appliances, which have been donated to this project from UK fire and rescue services, but we currently have no funding to get this equipment to Ukraine, where it is desperately needed now more than ever.
FIRE AID has been working with the Ukrainian Fire Service since 2015 and has established a track record of improving life safety in Ukraine. Please read below a brief history of FIRE AID's work with Ukraine so you know this is real and is happening: -
it has trained more than 200 Ukrainian firefighters during hundreds of hours' worth of professional training.
has donated nine fully equipped emergency response vehicles and hundreds of sets of Personal Protective Equipment (PPE). The vehicles donated were a massive improvement on their current vehicle stock, where some vehicles are over 40 years old.
has donated a road traffic-training car to the Lviv State University of Life, the country's national fire-fighting training school. The transformer car is a reusable training simulator originally funded by UK-based fire industry suppliers, amongst them FIA member Vimpex. It allows instructors to demonstrate life-saving extraction techniques without destroying the structure of the car. In 2020 this car was used in a demonstration to the President of Ukraine.
has donated 12 road traffic collision sets, which were distributed to 10 fire stations across the Zhytomyr region, which has several major roads passing through it. Local firefighters were particularly impressed with the new extraction techniques demonstrated alongside the equipment donation.
Equipment lists are being drawn up and we are working with NFCC and the Home Office to help in any way we can. You can also help by donating to Fire Aid here.
Fire Aid contact email: [email protected]
---
Ian Moore CEO, Fire Industry Association.