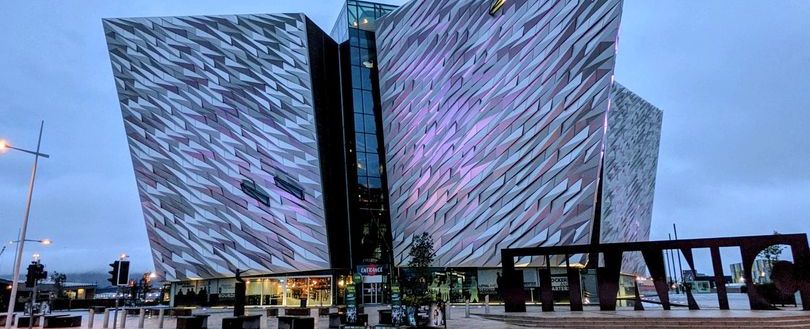 FIM Expo proves to be a huge success in Belfast
Despite FIM Expo being rescheduled on two occasions, the event in Belfast on the 19th October was an unquestioned success
With 20 exhibitors and 180 delegates, FIM Expo offered an excellent opportunity for networking and conversations with individuals from all sectors of the fire industry. This event's exhibitors were:
Advanced - Emergency Lighting
Advanced
Aico
Apollo
C-Tech
Drax360
Eurotech Fire Sytems
FFE Group
Everlux
Fireco

Firepro
Global Fire Equipment
Hochiki
Honeywell Morely
Hyfire
Kentec
Nittan UK
Tio Fire Safety
Vimpex
Wagner
In addition to this, it was fantastic to welcome the next generation of fire professionals, Robin Hamill brought along 25 students from South Eastern Regional College (SERC) giving them an opportunity to meet influential people in the fire industry. These students combine their studies with part-time work in the fire industry. Ian Moore gave these students a speech on what the FIA is and what it does for the industry they are just starting out in. This gave these students the perfect opportunity for them to gain a greater understanding of how our industry works and grow their knowledge on all the sectors encompassed within it.
As well as the exhibition itself, the FIA also provided its unrivalled training for a significant number of delegates offering BS 5839-1 Units 1 and 2. Furthermore, throughout the duration of the FIM Expo event a range of seminars on continuing business development were delivered, we had the FIA giving guidance on BS 7273 parts 4 and 6, Advanced detailing the best route to compliance for emergency lighting, Aico delivering information on domestic alarm technology, FFE discussing the use of flame detection in compliance with BS 5839 parts 1 and 6, Hochiki explaining BS 5839 parts 1 and 6, and Apollo delivering the final session on FAQ's about EN54-23. This gave those in attendance an opportunity to expand their knowledge and learn from some of the best in the industry.
It was a pleasure to welcome so many familiar faces as well as lots of new ones. We are thoroughly looking forward to the next one and are excited to consult with our exhibitors and delegates on what went well and what can be improved for future events.
Here is what Robin Hammil and Chris Patterson lecturers at the South Eastern Regional College (SERC) had to say:
It was encouraging to be welcomed to the FIM Expo being held in the Titanic Building in Belfast by the Fire Industry Association. The event was very well organised with exhibitor's showcasing their products and industry experts delivering presentations to enhance the knowledge and understanding of complex aspects of legislation and current clauses of the various British/European Industry Standards.
The presence of the largest Fire Trade Association in the UK hosting an event in Northern Ireland demonstrates their commitment to promoting professionalism in the Northern Ireland Fire Industry and showcased opportunities for school leavers and others to forge a career in the Fire Industry. The students and lecturers from South Eastern Regional College (SERC) who attended the event found the uplifting experience beneficial to their learning experience and would relish the opportunity to attend similar events in the near future.
These types of events are a great way to promote the Fire Industry's profile especially when the largest Fire Trade Association in the UK are engaged in the organisation and delivery of the event and ensures people take notice.
If the FIA would support an event in Northern Ireland aimed at school leavers it would enhance the professionalism and reputation of the Fire Industry providing awareness, guidance and expertise for those considering their careers.
SERC are keen to engage and work alongside the FIA and other industry experts to support events such as the FIM Expo that help develop and support a platform that encourages those interested in a career. This is a fantastic industry that provides many opportunities including a career path offering immense job satisfaction which supports and protects local communities at the same time.