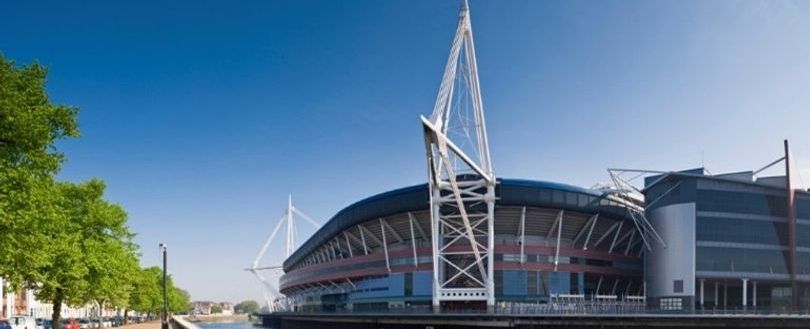 FIM Expo Cardiff and the FIA Conference prove to be a success
FIM Expo Cardiff and the FIA Conference, both sponsored by Firex International, took place over the 13th and 14th of September at the Principality Stadium, Cardiff and proved to be a great success

Over two days in the Welsh capital, the FIA welcomed over 200 delegates to the Principality Stadium where they took the opportunity to expand their network, knowledge, and business. With 22 of the leading manufacturers in the fire industry exhibiting at FIM Expo, and 8 fantastic presenters at the FIA Conference, delegates had the opportunity to learn from some of the best in the industry. The FIA would like to thank FIREX International for sponsoring both FIM Expo Cardiff and the FIA Conference. We are extremely proud to have worked together and delivered a fantastic event. Here's some more information on what occurred over the 2 days in Cardiff.
FIM Expo:
With 22 exhibitors and over 100 delegates, FIM Expo Cardiff offered an excellent opportunity for networking and conversations with individuals from all sectors of the fire industry. This event's exhibitors were: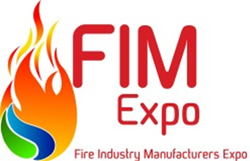 | | |
| --- | --- |
| Advanced Electronics Ltd | Aico Ltd |
| Apollo Fire Detectors Ltd | AVD Fire A Division of Dupre Minerals Ltd |
| C-Tec (Computionics) Ltd | Eurotech Fire Systems |
| Everlux | Fireco Ltd |
| FireMate Ltd | FirePro UK Ltd |
| Global Fire Equipment | Hispec Electrical |
| Hochiki Europe (UK) Limited | Honeywell Fire |
| Hyfire Wireless Fire Solutions Ltd | Illumino Ignis Ltd |
| Kentec Electronics | Nittan Europe Ltd |
| Tio Fire Safety | Uptick Pty Ltd |
| Vimpex Ltd | Wagner UK |
As well as the exhibition itself, the FIA also provided a range of CPD seminars. We had the FIA giving guidance on Documentation and Special Inspection, FirePro UK Comparing the difference between commercial and residential and Hochiki Europe (UK) Limited discussing False Alarm Management. This gave those in attendance an opportunity to expand their knowledge and learn from some of the best in the industry.
Andy Spence, Commercial Director of AVD Fire A Division of Dupre Minerals Ltd stated "The FIM Expo in Cardiff was an excellent success, meeting like-minded fire safety professionals in a relaxed and informal setting, allowing for discussion and collaboration alongside informative seminars. Looking forward to the next one!"
Following the exhibition, the FIA hosted a drinks reception sponsored by FIREX International. This was the perfect opportunity for exhibitors and delegates to relax and continue conversations in an informal environment with a free drink!
FIA Conference: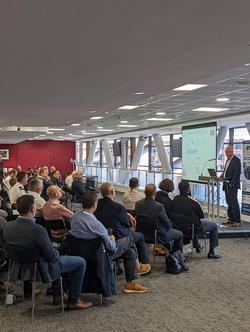 It was fantastic to host our first conference in several years. The Conference titled 'In a World Post the Grenfell Tower Tragedy - What has Changed?' focussed on a poignant subject that impacts everyone within our industry. Our conference highlighted the developments we have made in the wake of the Grenfell Tower Tragedy and focused on how we can continue to put our best foot forward as an industry.
It was wonderful to welcome over 100 attendees, coming from a range of sectors of the industry, to the conference. After a brief welcome and introduction from FIA CEO Ian Moore we went straight into the first presentation by Iain Bowker of Ensure Safety and Compliance. Iain delivered a fantastic presentation on 'The impact of the Fire Safety Act and the Building Safety Act on Fire Risk Assessment'. Up next was Matthew Jones of Advanced Electronics discussing how we can achieve greater safety with integrated fire and emergency lighting systems. Our keynote speaker Chief Fire Officer for South Wales Fire and Rescue Huw Jakeway followed this delivering an intriguing presentation on what has changed for the Fire and Rescue Service in the wake of the Grenfell Tower Tragedy. The final session before lunch was delivered by Andy Turner of C-Tec (Computionics) Ltd, presenting on 'Raising the Grade, based around BS5839 Pt6 Grade C and integration'.
The venue provided a delicious buffet lunch which provided the opportunity for more discussion on what had been presented in the morning session and also to network and catch up with industry colleagues.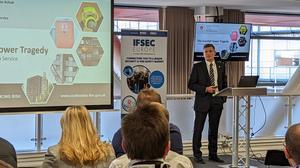 The afternoon session again began with FIA CEO Ian Moore discussing the Building Safety Information Portal and the work the FIA have been doing on this. Jason Hill of Tio Fire Safety followed this with an eye-opening presentation on how service providers can increase profits using digital fire logbooks. FIA Technical Manager Will Lloyd was up next discussing 'Documentation and Special Inspection' Before Andy Speake of Aico Ltd concluded the conference with a presentation, 'Smart Home – The Link provides building owners with remote access to data (non-intrusive maintenance of flats)'.
---
We at the FIA and on behalf of our sponsors FIREX International would like to thank the exhibitors, presenters and all those who attended the events. As always, it was great to welcome you all and we hope to see even more faces at our future events.