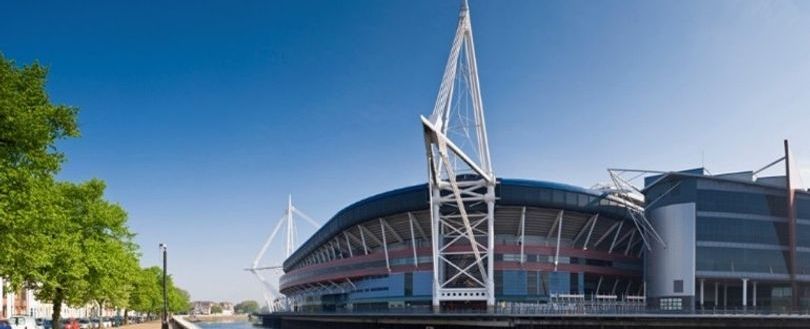 FIM Expo Cardiff – An Update on What's in Store for Attendee's
The FIA's Annual Fire Industry Manufacturers Expo comes to the Principality Stadium in Cardiff on 13th September – take a look at what we have in store for attendees.
Come meet and network with 22 of the top manufacturers in the fire industry, gain great and valuable information on their industry-leading products, you can even place orders with them on the day. We at the FIA are delighted to have FIREX as our headline sponsor at FIM Expo Cardiff, we are incredibly excited to be working together and to deliver a fantastic event to the fire industry. FIM Expo Cardiff is a fantastic opportunity to build business relationships by connecting with both potential and existing clients. This is a great chance to expand your own brand or find brands that you want and need.
Take a look at who will be exhibiting below:
| | |
| --- | --- |
| Advanced Electronics Ltd | Aico Ltd |
| Apollo Fire Detectors Ltd | AVD Fire A Division of Dupre Minerals Ltd |
| C-Tec (Computionics) Ltd | Eurotech Fire Systems |
| Everlux | Fireco Ltd |
| FireMate Ltd | FirePro UK Ltd |
| Global Fire Equipment | Hispec Electrical |
| Hochiki Europe (UK) Limited | Honeywell Fire |
| Hyfire Wireless Fire Solutions Ltd | Illumino Ignis Ltd |
| Kentec Electronics | Nittan Europe Ltd |
| Tio Fire Safety | Uptick Pty Ltd |
| Vimpex Ltd | Wagner UK |
Free CPD Sessions:
Maintain and enhance the knowledge and skills you need to deliver a professional service to your customers, clients, and the community. These seminars will be delivered by the FIA Technical Team as well as our members on key topics to the fire industry. Take advantage of this great opportunity to gain free CPD points. Our CPD seminars will take place during the morning session FIM Expo in a separate breakout room, the final seminar will conclude at 12:00 just in time for the buffet lunch.
Here's the CPD sessions:
| | | |
| --- | --- | --- |
| 10:00 - 10:40 | Waking Watch vs Hybrid Wireless Fire Detection | Martin Green, Hochiki |
| 10:40 - 11:20 | Documentation and Special Inspection | Will Lloyd, FIA |
| 11:20 - 12:00 | Comparing the difference between commercial and residential | Peter Blandon, FirePro UK |
Drinks Reception:
At FIM Expo Cardiff we will be hosting a post exhibition drinks reception in the South Stand Lounge from 15:30 – 17:00. Enjoy in-depth conversations with a diverse range of stakeholders in the fire industry particularly from installation & maintenance companies and end-users. In addition to this take the opportunity to meet FIA staff and board members. At FIM Expo Belfast in 2021 we had over 180+ fire professionals attend, we aim to make this the biggest FIM Expo to date. What's more, we know how important great conversations can be in business, so why not put yourself on the best platform to boost sales and meet customers both old and new.
Stadium Tour:
At this year's event the FIA are providing stadium tours of the Principality for event delegates. These tours will take place at 09:00 and will be on a first come first served basis. To ensure you don't miss out on this fantastic opportunity make sure you get to the venue early as spaces are limited.