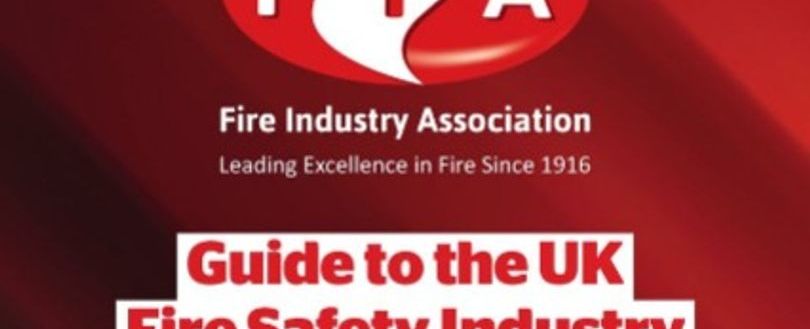 FIA Guide to the UK Fire Safety Industry 2022-2023 now available to view online
The 108-page publication, produced as a joint venture between the Trade Association and Fire Safety Matters, follows hot on the heels of the inaugural 2021-2022 Guide winning the prestigious Commercial Partnership of the Year accolade at the PPA Independent Publisher Awards 2022.
The 2022-2023 edition begins with a detailed introduction from Fire Industry Association CEO Ian Moore and includes articles on the FIA's Councils: the Fire and Rescue Equipment Suppliers Council, the Fire Detection and Alarm Council, the FIA Export Council, the Risk Assessment Council, the Fire Engineering Council and a combined piece outlining the work of the Extinguishing and Services Councils.
Key subjects – among them emergency lighting, emergency evacuation, legislation in a post-Grenfell landscape, building safety and the Building Safety Information Portal/EWS-1 Forms, competency, third party certification and education and training – are all covered in depth, as is the fire industry's ongoing (and tremendous) support for Ukraine and the results of the Trade Association's latest Market Conditions Review.
Further, there are dedicated sections covering FIA membership and events and the FIA's Internet of Things Forum plus a look back at entries made to date for the organisation's very popular Fireside Chats feature that was introduced during the COVID-19 lockdown.
In addition, there's a comprehensive four-page review of the recent Fire Safety Matters Digital Conference 2022 and also a feature concentrating on the Fire and Security Matters Awards, organised by Fire Safety Matters and Western Business Media in conjunction with the FIA.
Contributing authors from the FIA include Ian Moore, Adam Richardson (general manager), Ryan Brassil (events manager), Will Lloyd (technical manager). Chris Tilley (commercial manager), Neil Budd (technical manager), Michael Gregg (training manager) and Robert Thilthorpe (technical manager).
There are further contributions from Ian Watts (business development manager at Llumarlite and a specialist trainer for the FIA), Ben Moss MIFSM (technical director at Castle Technical Solutions), Niall Rowan (technical and regulatory affairs officer at the Association for Specialist Fire Protection), Mike Fox (managing director at FIA member company MAF Associates), Justin Maltby-Smith (managing director of BAFE), Andy Speake (national technical manager at Aico) and Robert Hine (head of commercial partnerships for the BSI Group).
*Read the FIA Guide to the UK Fire Safety Industry 2022-2023 online and view the 2021-2022 edition (plus previous issues of Fire Safety Matters) by visiting the Fire Safety Matters digital archive.