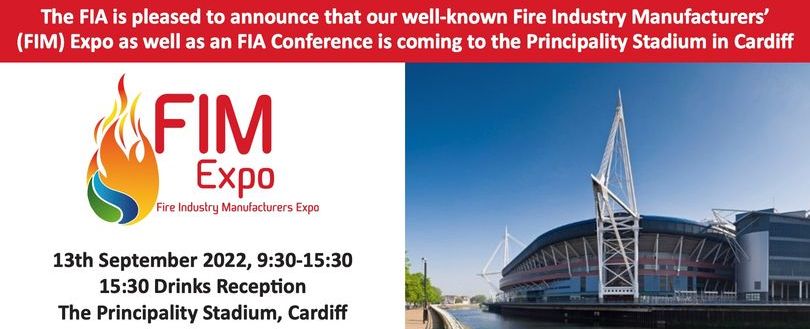 FIA announces next FIM Expo and Conference
The FIA is pleased to announce that our well-known Fire Industry Manufacturers' (FIM) Expo as well as our first FIA Conference for a number of years is coming to the Principality Stadium in Cardiff.
FIM Expo and Drinks Reception: Tuesday 13th September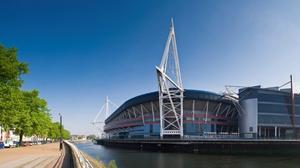 The FIM Expo will take place at Principality Stadium in Cardiff on 13th September 2022.
The Fire Industry Manufacturers' (FIM) Expo features many of the UK's leading fire detection and alarm manufacturers and showcases the latest products and developments in this sector.
What makes FIM Expo different to many other trade exhibitions is the informal format, regional focus, and ability to see the latest from all the major fire detection manufacturers in one place. It also includes a complimentary seminars covering a key topics affecting the FD&A world. More details will follow shortly.
FIM Expo is a wonderful opportunity to meet and network with top manufacturers (around 25) in the industry, delegates will gain great and valuable information on their industry-leading products and can even place orders with them on the day. This is a fantastic opportunity to build business relationships for both 2022 and this new decade by connecting with both potential and existing clients. This is a great chance to expand your own brand or find brands that you want and need.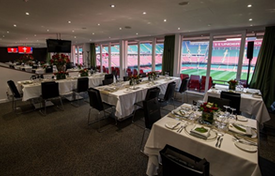 In addition to meeting the manufacturers, FIM Expo also offers delegates free CPD Accredited seminars. These seminars will give delegates the opportunity to maintain and enhance the knowledge and skills you needed to deliver a professional service to customers, clients, and the community. These seminars will be delivered by the FIA Technical Team on key topics to the fire industry and provide a great opportunity to gain free CPD points.
What's more, we know how important great conversations can be in business, so why not put yourself on the best platform to boost sales and meet customers both old and new. Enjoy in-depth conversations with a diverse range of stakeholders in the fire industry particularly from installation & maintenance companies and end users.
We at the FIA seek to continuously improve what we offer to the fire industry, this year we will be hosting a free drinks reception after the exhibition giving attendees the opportunity to carry on your conversations from the exhibition and to network with the exhibitors, attendees, the FIA board and staff.
---
Rather than just take our word for it, here's some feedback from last year's event in Belfast:
'It was a very good event - probably the best event we have done in some time. The size of event in terms of both exhibitors and delegates is very good.
Provided a great opportunity to have some much-needed face to face interactions with a good mixture of professionals from installers, sales, system designers etc who we had not seen in a long time & to hear feedback on our new products'
'It was good to catch up with so many customers, competitors and colleagues in the industry in one place'
FIA Conference 14th September
In addition to FIM Expo, the Principality Stadium will play host our very first FIA conference on Wednesday 14th September. This conference will contain a host of CPD seminars from FIA members, panel discussions on key topics on the industry with a focus on current and future technologies. As well as further opportunities for networking with key industry stakeholders from across the fire industry such as: installers, designers, maintainers, commissioners, local government, standard bodies, fire rescue service professionals, colleges, and universities.
More details will be released shortly on the content and layout of this conference.