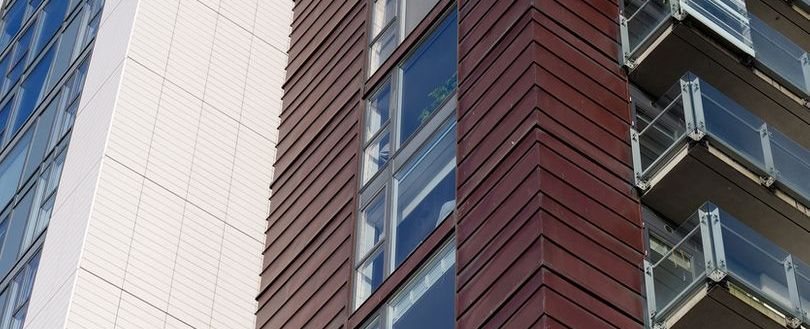 Facade issues were not deemed a high priority by the housing association two years prior to the Croydon fire
According to emails obtained by Inside Housing, the housing association in charge of the flats did not prioritise remediation work that was required on the exterior of a block of flats where three flats were destroyed after a fire this month.
After merging with Southern Housing last year, Optivo stated in an email in June 2021 that it would need to perform remediation work on the exterior of Hallam Court as a result of a survey, but that it was doing so according to risk.
It stated that, as a result, the block's construction wouldn't be finished until at least April 2023.
"I would add a note of caution to the date given," the employee continued. The programme might change because we're using a risk-based strategy, and other properties might get priority over it. Of course, if we finish the work sooner, the schedule may be accelerated.
When a fire destroyed the Croydon apartment building's flammable wood balconies and facade at around 5 o'clock on June 7th, the renovations had still not begun.
In response, Southern said that its programme of fire safety remediation works "is based on the advice of independent fire safety engineers, which we've followed".
"We've allocated a further £324m of additional funds to tackle fire safety issues and have recently taken the decision to significantly scale back our new build development programme to help free up resources for safety works on our existing homes," it added. The organisation's full statement is below.
Since the Grenfell Tower fire in 2017, housing providers have discovered combustible materials in facades of thousands of blocks of flats.
They must prioritise, though, and usually start with high-rise structures as well as blocks with a lot of cladding or particularly combustible materials due to limited government funding and labour and material shortages.
Hallam Court, which is only five stories tall, would be unlikely to have been considered a high priority by any landlord with a large number of high-rise buildings, but the fire demonstrates the risks even in these buildings and the need for interim measures.
Around 80 residents were forced to evacuate due to the fire, which the London Fire Brigade believes was accidentally started by an unattended barbecue. Eight fire engines and 60 firefighters battled the blaze.
A "stay put" strategy was implemented in the building, which instructs occupants to remain inside their apartments unless they are directly affected by smoke or flame. This strategy is predicated on the idea that a fire will remain contained in a single compartment until it is put out.
In contrast, this incident resulted in the destruction of two apartments and two balconies on the first and first floors, as well as as much damage to an apartment and balcony on the third floor.
Additional emails made available to Inside Housing reveal that a Southern Housing employee informed residents in April that the evacuation policy was "simultaneous evacuation," meaning that if a fire starts, all residents should leave right away.
A spokesperson for Southern said the message was sent in error and was quickly rectified.
Some residents have been placed in temporary housing following the fire, while those who have moved back in say they are "heartbroken" and worried about the safety of their homes.
A Southern spokesperson said: "The fire didn't cause enough heat or smoke to trigger the detectors in the communal areas as the fire was external to the building. The fire doors on each of the affected flats did their job in stopping smoke from getting into the corridors."
They added: "The building has a recommended stay put policy in line with advice from the London Fire Brigade. The stay put policy does not advise someone to stay in their flat if it's affected by fire, heat, or smoke."
They said that an independent fire safety engineer has reviewed the assessment and "re-confirmed the building remains safe to live in".
Hallam Court is managed by Southern, formerly Optivo prior to the merger. It is a mixed-use development with social tenants, shared owners, and leaseholders.
A survey conducted at Hallam Court revealed no elevated risk of external fire spreading, according to an email sent by an Optivo employee in 2021 in response to a resident's concern, and it was decided not to alter the evacuation procedure.
It said the survey found that the association needed to carry out "some" remediation works to elements of the external wall system.
The works were expected to be carried out in year three of its remediation programme, between April 2023 and March 2024, the email said – although it warned that the dates may slip.
View the SOURCE here.
Our eNews provides regular insight into industry trends, news headlines, and product and service information. For news articles parallel to those mentioned above, sign up for our eNews. Click here to sign up: Subscribe to our enews (fia.uk.com)