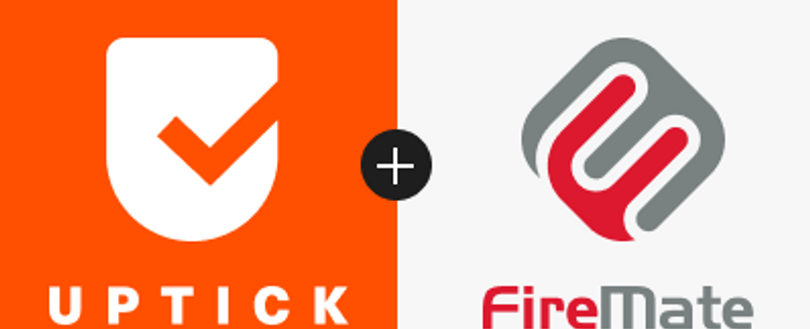 Empowering Fire Protection & Security businesses: Uptick and FireMate join forces for enhanced customer solutions
*Sponsored News Article*
In a move that promises to redefine fire protection & security maintenance, Uptick and FireMate are teaming up to provide unmatched software solutions for fire & security businesses.
Uptick, one of the leading global providers of Fire & Security Asset Maintenance Software, has announced its strategic acquisition of FireMate, a similarly focused pioneer in the fire industry. The collaboration aims to leverage the strengths of both companies and establish a strong foundation to accelerate Uptick's global ambitions.
Uptick launched their UK operation in early 2022 and has already seen significant traction in the region, with 80,000+ buildings maintained by their customers and substantial revenue growth.
Aidan Lister, CEO of Uptick, expressed his enthusiasm for the partnership, stating,
"We are extremely proud to join forces with FireMate and take on the world together. FireMate has built a loyal following of top-tier fire protection companies, and we now have an incredible opportunity to grow the entire industry."
Founded in 2014, FireMate revolutionised the fire protection industry by introducing a desktop solution that digitised field technicians' daily procedures and automated repetitive processes for service managers and business owners. This innovative approach garnered FireMate a dedicated following among top-tier fire protection companies.
"We are excited by the prospect of bringing FireMate's industry and product knowledge together with Uptick's cloud capabilities to enhance the experience for our combined customer base and take on the global market," said Rob Thomas, Founder of FireMate.
Accel-KKR's Managing Director, Phil Cunningham, stated "Transformative M&A is a key part of Accel-KRR's mission to create value, we are very excited about the opportunities that this acquisition creates".
Advanced software solutions for a safer future
As this partnership takes shape, Uptick and FireMate are committed to delivering unparalleled software solutions for fire protection & security maintenance businesses. Their shared mission: making 100 million people safer where they live, work, and play.

Uptick and FireMate will collaborate closely to integrate the best features of the FireMate platform into Uptick's offerings. This strategic alignment will allow customers to benefit from the collective strengths of both companies.
The combined efforts of Uptick and FireMate hold immense potential. With a focus on a unified product and the utilisation of FireMate's extensive industry expertise, this partnership is poised to yield remarkable outcomes. The excitement is palpable as both companies embark on this journey together, shaping the future of fire protection & security maintenance solutions. Get ready for a new era of fire safety, security and innovation!
About Uptick
Uptick is a global field servicing software solution for legislative asset maintenance, specifically servicing the Fire Protection, Security, HVAC and Auditing industries. Founded in 2014, Uptick now employs 70+ full-time staff, and its customers maintain 800k+ buildings and 10+ million assets.
About FireMate
FireMate is a pioneering desktop and mobile product for Fire Protection Maintenance service providers. Founded in 2014 but with 10+ years of prior experience in deploying software for fire protection businesses, FireMate has a team of 30 experienced fire and software professionals and serves over 200 customers across Australia and the wider APAC region.
About AKKR
Accel-KKR (also "AKKR") is a technology-focused investment firm with over USD$19 billion in capital commitments. Accel-KKR is headquartered in Menlo Park with additional offices in Atlanta and London. Over its twenty-year history, Accel-KKR has made more than 250 investments. All have been in software and technology companies. In 2019 and 2020, Inc. named Accel-KKR to "PE 50 – The Best Private Equity Firms for Entrepreneurs", its annual list of founder-friendly private equity firms.
Find out more about Uptick on their website.
For the latest updates and insights from Uptick and FireMate, follow Uptick on LinkedIn.