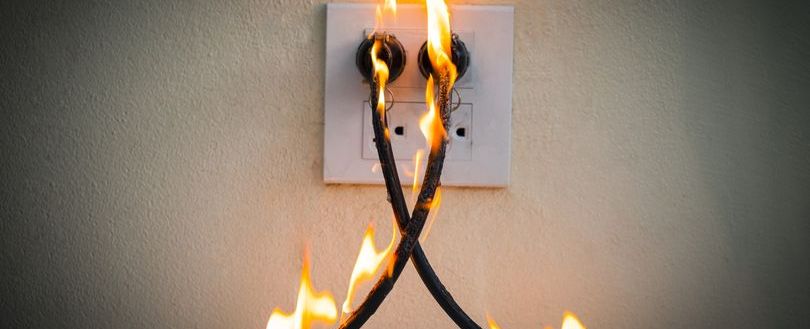 Electric heaters may pose fire risks despite savings amid cost of living crisis
People are being alerted to the fire risks of unsafe use of electric heaters as they try to keep down costs during the winter
The popularity of portable machines to heat a single room has increased as energy bills have soared, but charity Electrical Safety First has highlighted the dangers of leaving the heaters unattended, on unstable surfaces, or when used to dry clothes.
Firefighters described shocking cases, some of which have led to deaths.
Although electric heaters were not inherently dangerous, the charity said, they could cause devastating fires if not used with care. Fan heaters posed a greater risk in the home, it said.
"Heating your home should never come at the expense of your own safety. While portable heaters can be useful to heat a small space, they can pose a real risk to your home and your life if mistakes are made when using them," said Lesley Rudd, chief executive of Electrical Safety First. With the significant number of people set to turn to these appliances this winter, it is vital we use them safely."
Ben Turner, from Essex County Fire and Rescue Service, said firefighters were called to a house fire caused by an electric heater which claimed the life of an elderly man. "Whilst tackling the fire, the breathing apparatus team discovered the gentleman still in his armchair. Nothing prepares you for that," he said. The fire had started by the heater being too close to the fabric of the armchair, which had ignited and engulfed it in flames."
Another crew spoke of walking through a gutted home after a fire started when a heater was knocked over.
Electrical Safety First is urging people using heaters to ensure:
the device is on a level surface, well away from anything or anyone that could knock it over
it is well away from combustible materials, such as paper, furniture or curtains
it is never used to dry clothes
it is never left unattended for long periods while in use, or while you are asleep
extension leads are not used to power a heater as they can easily be overloaded
you regularly inspect your heater for damage and deterioration
A survey of 3,000 people by the charity suggested that 42% of those asked were definitely using or considering using an electric heater to heat a single room in their home, because of concerns over the rising cost of central heating.
That was an 8% increase compared with a similar survey a year ago, when bills were already going up. A third of those asked were planning to use a heater for the first time. Other advice, available on the charity's website, includes buying the heater from a reputable retailer, checking for recalls, and ensuring a working smoke alarm is fitted in every floor of the home.