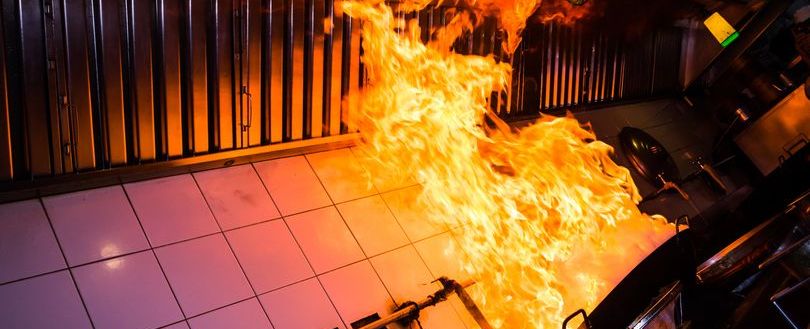 Due to insufficient fire safety measures, a restaurant duo was sentenced
The restaurant's former chef and owner, as well as the businesswoman who took over management of the establishment, were both charged with grave violations of fire safety laws.
Appearing at Chester Crown Court on Tuesday, June 27, Mark Ellis (who owned the Allium Bar and Grill with Rooms in Tattenhall) and Deborah Cruse, who later ran it, were given community orders and ordered to pay costs after both pleaded guilty to charges brought under the Regulatory Reform (Fire Safety) Order 2005. Cheshire Fire and Rescue Service launched an investigation into the premises in March 2019 after a member of the public staying in one of the five guest rooms raised concerns. Inspectors found that there were insufficient means of escape and poor fire detection and warning.
There was no evidence of fire drills being undertaken, the testing of warning systems or emergency lighting, or a suitable fire risk assessment having been conducted for the premises. Prosecuting in this case, Joseph Hart stated: "Effectively, there was a wholesale ignorance of proper fire safety measures, not isolated but across the board. It's quite clear that this was a premise where there was a heightened risk of fire because of the kitchen and heat sources, while the risk to individuals was higher because it was being used for sleeping accommodation where people are particularly vulnerable and particularly reliant on fire detection, emergency exits, and emergency lighting.
" Following the inspection, Cheshire Fire and Rescue Service ordered that two of the bedrooms could not be used until remedial work had been carried out. During a further inspection conducted on September 5, 2019, officers found that two members of staff were staying in separate bedrooms and that the earlier Prohibition Notice had been breached. Fire is unpredictable."
During his summation and sentencing, Judge Recorder Lawrence MacDonald observed: "Fire is unpredictable. It can spread widely and quickly and have unpredictable and often fatal consequences. Although offences exposed people to risk, fortunately, there was not an actual fire that highlighted those risks.
There was not any actual danger experienced by individuals trying to escape from a fire. It's just fortunate that a member of the public drew the attention of the Fire and Rescue Service to these deficiencies."
The Judge ordered Ellis to complete 65 hours of unpaid work as part of a 12-month community order. Cruse was given 130 hours of unpaid work. Both were each ordered to pay Cheshire Fire and Rescue Service costs of £3,000. Steve McCormick, head of prevention and protection at Cheshire Fire and Rescue Service, explained: "We work with people responsible for commercial premises to ensure they have the right fire safety measures in place. We can provide advice and ensure they understand their responsibilities in keeping visitors and staff safe." McCormick continued: "However, when we believe people are being put at risk and premises don't comply, we have no option but to act and enforce fire safety regulations.
Hopefully, this case will serve as a timely reminder to anyone in Cheshire who's responsible for sleeping accommodation to take fire safety seriously and ensure they have a sufficient and adequate fire risk assessment in place for their building."
Our eNews provides regular insight into industry trends, news headlines, and product and service information. For news articles parallel to those mentioned above, sign up for our eNews. Click here to sign up: Subscribe to our enews (fia.uk.com)