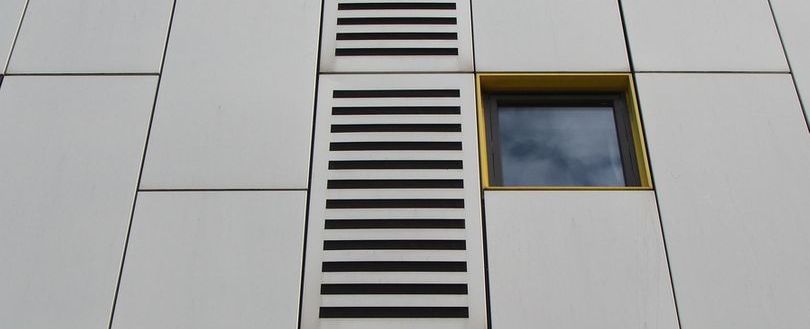 Developers to fix unsafe cladding in tall buildings across Wales
Ten developers have agreed to fix fire safety failings in all tall buildings they have worked on in Wales, the Welsh government has announced
The "Developers Pact" applies to buildings over 11 metres, around four to six storeys high.
Unsafe cladding and other fire safety failings are to be remedied under the agreement.
Minister Julie James said she was "very pleased" that major developers had "acknowledged their responsibility".
Covering medium and high-rise buildings constructed in the past 30 years, it follows a similar deal in England.
After the 2017 Grenfell Tower fire flammable cladding and other fire safety defects were found in hundreds of blocks of flats across the UK.
The fire, in a 23-storey tower block in west London, tragically killed 72 people.
The polyethylene-cored cladding on the block was blamed for allowing the blaze to spread so quickly and builders are now banned from using it.
On Friday, Climate Change Minister Ms James said the developers who had signed up to the Wales deal were Bellway, Persimmon, Taylor Wimpey, Lovell, McCarthy and Stone, Countryside, Vistry, Redrow, Crest Nicholson and Barratt.
"I have always made it clear that I do not expect leaseholders to bear the cost of repairing fire safety issues that are not of their making and that I expect developers to step up to their responsibilities," she said.
"I am very pleased that following our roundtable meeting in July a number of major developers have acknowledged their responsibility by signing up to the Welsh government's Developers Pact".
"I met with these developers yesterday to confirm next steps, and their plans and timescales for remediation."
The minister said some firms had "started their remediation works and are making the repairs necessary and I look forward to this work continuing at pace".
Ms James also announced that the Welsh government would reimburse residents, homeowners or managing agents for the cost of survey work that had taken place before the launch of the Welsh Building Safety Fund, subject to certain criteria.
Opened in September 2021 the fund was created by ministers to "scope out any necessary work and help to prioritise buildings for repair work".