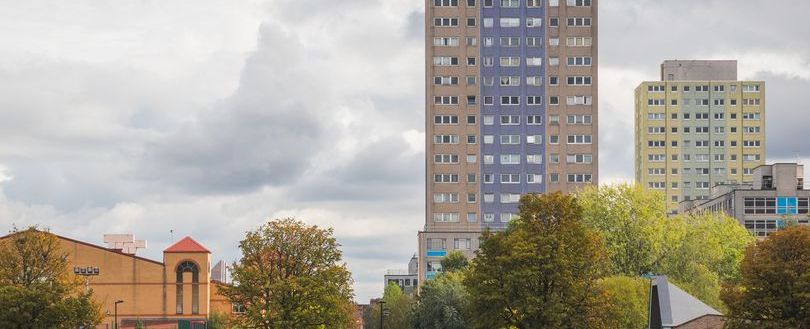 Delay in the second staircase damages Tottenham Hotspur's tower plan
Proposals for 850 homes in the shadow of the club's stadium were approved after a fire safety rejig.
Due to the second staircase rule, Tottenham Hotspur's plan to construct three residential towers close to the club's stadium in north London has been put back eight months.
The scheme's total number of homes has also decreased from 867 to 844, a decrease of nearly 3%, according to revised plans that Haringey Council approved on Tuesday night. It is the most recent significant project to be postponed since the government published a consultation paper in December suggesting requiring second staircases in residential buildings over 30m in height, or roughly nine storeys.
Regulations that define precisely what a second staircase is and whether or not lift requirements will change have not been finalised, which has caused projects to be put on hold. The mayor of London, Sadiq Khan, also stated in February that City Hall would require a second staircase for tower blocks taller than 30 metres in order to approve planning applications in the capital.
The F3 Architects-designed proposals had already been dealt a 10 month delay after councillors rejected the planning application in December 2021. They were then approved in October last year on appeal following an eight-day hearing. Haringey's report on the revised plans said: "Following the appeal decision, fire regulations and guidance changed, which meant that the scheme, as originally submitted, would not be able to comply with requirements relating to fire safety.
"In line with the latest fire safety regulations and guidance and in consultation with the Health and Safety Executive (HSE), amendments were made to the scheme, which includes alterations (mostly internal) to provide additional lifts, secondary stair cores, necessitating corresponding changes to internal layouts. "This has resulted in some increases in the scale of the development since it was submitted."
The scheme will now see the construction of three blocks of 32, 29, and 27 storeys on two plots known as the Goods Yard and the Depot, which are both owned by Spurs, and 13 further blocks ranging in size from two to nine storeys.
A tower on the Goodsyard plot has gained a shoulder storey, a tower on the Depot plot has been shifted 1 m to the north, and the percentage of "family" housing has increased from 17% to 20%. In order to make room for the additional stair cores, all car parking has now been relocated to the basements of buildings.
At least 36% of the homes will be within reach. A little more than 2,000 square metres of commercial space will also be part of the project. In their initial 2021 committee hearing, council members had criticised the architectural merit of F3's proposals and their effect on nearby listed buildings.
According to the planning inspector's decision at the appeal, the plan would "cause harm in several ways," including minimal harm to the neighbourhood's character and appearance and "less than substantial harm" to the significance of a number of designated historic assets.
Our eNews provides regular insight into industry trends, news headlines, and product and service information. For news articles parallel to those mentioned above, sign up for our eNews. Click here to sign up: Subscribe to our enews (fia.uk.com)