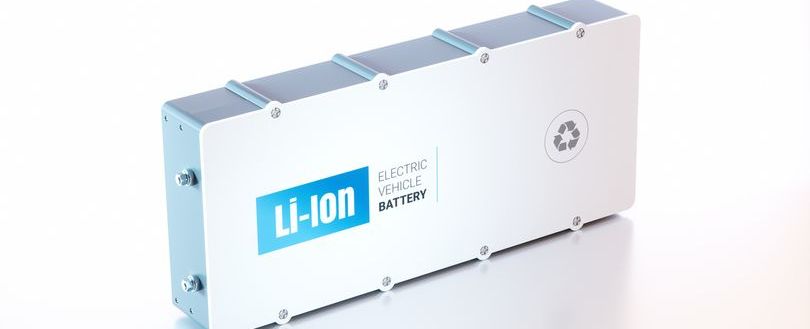 Concerns raised over increase in unsafe disposal of lithium-ion batteries
Campaigners, local councils and safety experts are raising fire concerns over the dangers of incorrect disposal of lithium-ion batteries.
Experts are warning that incorrect disposal is likely to lead to an increase in recycling plant fires. Just last month, CCTV footage showed a devastating fire in an Aberdeen recycling plant, with lithium-ion batteries suspected to be the cause.
According to not-for-profit organisation, Material Focus, nearly 700 fires a year are caused by batteries that have been thrown into household waste. In particular, lithium-ion batteries are said to be responsible for over 200 of all waste fires occurring in the UK each year.
IFSEC Global has already reported on the growing concerns of lithium-ion battery fires, such as those in e-bikes and e-scooters – several transport authorities have already banned them from being carried on their networks.
But these batteries are also commonly found in smaller household items, such as electric toothbrushes or mobile phones. E-cigarettes are also an issue, with Material Focus finding that around 1.3 million disposable vaping devices are thrown away each week, despite being fully recyclable.
The British Metal Recycling Association (BMRA) has called for new rules to prevent households throwing away unwanted electrical equipment, with waste electrical and electronic equipment linked to three times more fires inside bin lorries and recycling centres than initially thought.
James Kelly, the CEO of the BMRA, said: "Councils need to introduce kerbside collections for discarded WEEE items. That is because we are seeing increased fires happening in bin lorries and at household waste recycling centres as well as metal recycling sites like those of our members where these items can end up in the incorrect waste stream. People's lives are at risk."
"Almost two fires a day across the country can now be linked to these batteries, according to new research," Mr. Kelly said. "In the space of 10 weeks, thanks to Black Friday deals, Christmas gifts, Boxing Day sales and January sales, we are likely to see millions of electrical items discarded.
"If there is not an easy option, such as kerbside collection, it is likely that much of this will be disposed of incorrectly. This massively increases the risk of fires across the waste sector. That is why we need to see kerbside collections introduced right away."
Treating lithium-ion batteries separately
According to further research from Material Focus, 45% of householders are unaware of the fire risk if they don't safely dispose of batteries".
UK Waste recycling centre (Credit: Victor de Schwanberg/Alamy Stock
Mark Andrews, National Fire Chief's Council Waste fires lead added: " We urge people to recycle electricals and batteries and not to dispose of them with general household waste. People are often surprised to hear that batteries can cause fires in both bin lorries and waste plants, but they do and as we use and dispose of more electronic devices these incidents are not rare.
"These fires can be challenging for fire services to deal with, have a significant impact on local communities and present a real risk to staff working on lorries and waste plants. Everyone can do their bit and prevent fires by ensuring they dispose of electrical items correctly."
Advice from the North London Waste Authority highlights that any shop selling high numbers of batteries in a year have to provide a battery recycling collection facility in-store. Meanwhile, lithium batteries should be placed in plastic bags before going into a battery recycling bin due to their fire risk when mixed with water and other batteries, or should be taken to a specialist recycling centre or a hazardous waste collection site.
In an article for IFSEC Global, Sentura Group's Matt Humby commented on their safe disposal:
Lithium-Ion batteries should be recycled at the end of their working life rather than being sent to landfill, in order to protect the environment. Waste batteries should be stored safely outside a premises and protected from the effects of the weather while awaiting disposal by a specialist contractor or the supplier, in accordance with the requirements of EU Directive 2006/66/EC (ref. 17). The terminals of waste batteries should be protected to prevent shorting between batteries occurring (FIA RISC Authority report 'Recommendations for fire safety when charging electric vehicles').
However, lithium-ion batteries which have been damaged, should not be disposed of in either general waste or in recycling containers. Damaged batteries should be removed from a building and placed in a container of sand or similar inert material such as vermiculite, located well away from buildings and combustible materials.
Where lithium-ion batteries need to be transported, they should be packaged to ensure that they cannot be punctured, dented, or crushed as a result of any foreseeable accident. Containment products such as the Firechief Lithium Battery Fire Resistant Container have been specially designed for this purpose.
It is believed that the UK Government is expected to consult on how batteries are currently being regulated later this year, including proposals to introduce tougher regulations on producers of batteries to fund collection.
Our eNews provides regular insight into industry trends, news headlines, and product and service information. For news articles parallel to those mentioned above, sign up for our eNews. Click here to sign up: Subscribe to our enews (fia.uk.com)