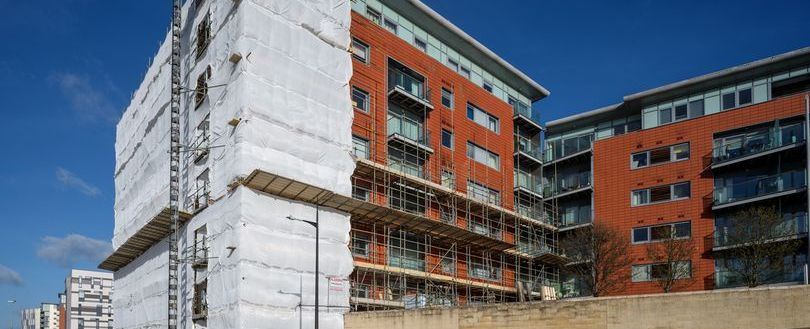 Concerns about fire safety forced residents of a Newcastle apartment block to leave
Immediate concerns for residents' have led to a prohibition notice being served on portions of the Rialto Building on Melbourne Street.
Due to worries about fire safety, a prohibition notice has been served on portions of a residential building in the city centre.
On Tuesday, June 27, Tyne and Wear Fire and Rescue Service delivered the prohibition notice to the building's property management company at the Rialto building on Melbourne Street, close to Northumbria University's City campus. As a result, several building residents have been asked to temporarily vacate the property until the building's owners can take corrective action to address the fire service's concerns.
There is insufficient fire-resistant separation between individual residential flats on all levels and other residential flats within the property, according to a TWFRS notice that was posted on the building. Any fire in a residential flat will result in heat and/or smoke filling the escape route, making it impossible for people to leave the building safely.
"The premises must not be used for residential purposes."
As a result of "hazards within the car park, e.g., vehicles that place additional risk to residents that reside on the premises," it was also decided that the parking lot shouldn't be used.
It is not yet known how many residents will be impacted by the construction or where they will be staying while it is being done.
A Tyne and Wear Fire and Rescue Service spokesperson said: "This week we were made aware of fire safety concerns at the Rialto Building on Melbourne Street, Newcastle, by the management company responsible for the premises. Following intensive and detailed consideration by our fire safety experts, we have taken the decision to issue prohibition notices covering parts of the building.
"This was due to immediate concerns around the safety of residents, in the event of a fire at the building, and in light of new information that was brought to our attention. This means residents at the property will be required to leave the premises until the company responsible for the buildings can undertake mitigating actions to resolve the issues identified.
"It is the responsibility of the responsible person of the building to ensure compliance with legislation, and we will offer support with the remedial work they need to carry out to ultimately allow affected residents to return to their homes. We understand this will cause upheaval for those residents.
We only use this strategy after all other possibilities have been explored. The residents' safety will always be our top priority, though.
A representative for Newcastle City Council stated: "Resident safety is our top priority, and we are supporting the fire service as they make this announcement. We recognise that this choice was not made lightly, but safety comes first.
"We will work with the building management to make sure that those who need it have access to appropriate housing. Remedial work should be finished as soon as possible to allow residents to go back to their houses.
Our eNews provides regular insight into industry trends, news headlines, and product and service information. For news articles parallel to those mentioned above, sign up for our eNews. Click here to sign up: Subscribe to our enews (fia.uk.com)