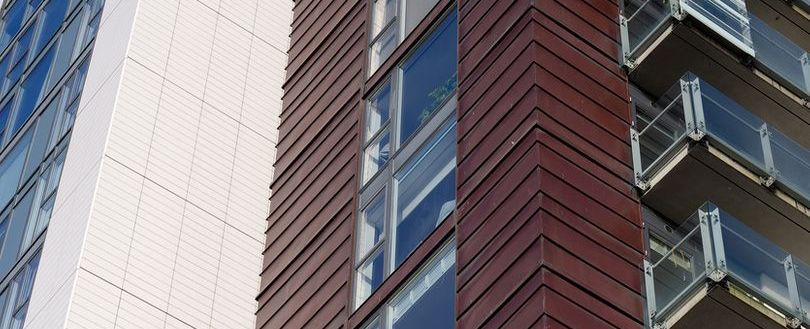 Concerning high-rise regulations, Willmott Dixon criticizes the "considerable uncertainty"
Due to "considerable uncertainty" regarding the legal requirements governing second staircases in high-rise buildings, Willmott Dixon's CEO has issued a warning that certain projects could be scrapped
The industry is waiting to see if the government's upcoming revisions to its proposed fire safety regulations on second staircases will go further than Rick Willmott's warning.
"The implications of the Building Safety Act continue to be interpreted, and there is still a great deal of uncertainty regarding the government's evolving regulatory position on the construction of high-rise residential buildings," he said. "This will only cause developments to be delayed or cancelled while the industry waits for clear and unambiguous regulation."
The current government proposal, which was put out for consultation last December, calls for mandating the installation of a second staircase in all residential structures over 30 metres.
The National Fire Chiefs Council (NFCC), councils, architects, and disability advocacy groups are among those who advocate for lowering this threshold to 18 metres.
A £1.5 billion Wates project in east London was revealed to have been halted last month, and the government's inability to decide on second stair cases was given as the reason.
It happens as builders and developers adjust to the new system established by the Building Safety Act, which was passed into law last year but has an 18-month enactment period before all requirements take effect.
Willmott also disclosed that building safety provisions cost his company's bottom line £61.8 million in its most recent full year.
The provisions, lower than last year's restated figure of £68.2m, were made to reclad property originally signed off as compliant by Local Authority Building Control but "where that compliance has been reinterpreted under the post-Grenfell safety regime", according to Willmott.
He forewarned that Willmott Dixon would seek reimbursement for these expenses from consultants and subcontractors.
"We naturally expect to recover a substantial portion of this from designers, fire engineers, supply chain, and insurers who, to date, have not faced up to their responsibilities or obligations across those "in scope" projects," he said.
It is assumed that the restrictions apply to fewer than 10 buildings.
Regarding faulty cladding on a Woolwich residential building, Willmott Dixon has already filed a lawsuit against consultant Aecom, envelope specialist Prater, and architect Sheppard Robson. The defendants contest their guilt.
Another Willmott Dixon-designed housing development in south London has been vacant for four years while the external wall system is being repaired after the building was deemed unsafe.
Willmott claimed that 2022 had been a "complicated and difficult year" as a result of the lingering effects of COVID, Brexit, and the war in Ukraine.
"With all those characteristics compounded by the economic repercussions of prime minister Truss' September budget and the inevitable rise in interest rates, our industry sits within a volatile, inflationary market and an uncertain political environment," he continued.
The complete financial results for the year ending in December 2022 have not been released by Willmott Dixon.
Our eNews provides regular insight into industry trends, news headlines, and product and service information. For news articles parallel to those mentioned above, sign up for our eNews. Click here to sign up: Subscribe to our enews (fia.uk.com)