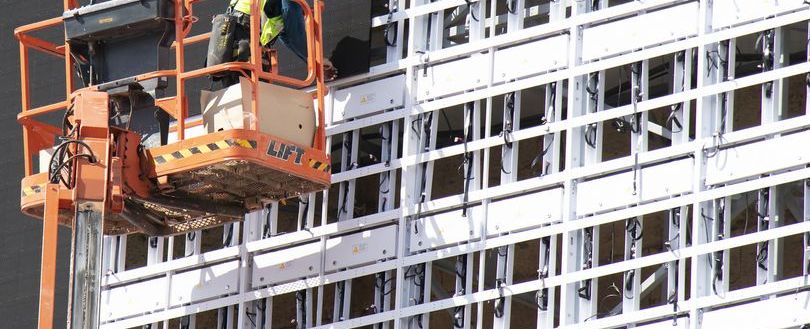 Cladding contractor fined £240k for fire safety failures
During the removal of dangerous cladding from a Liverpool apartment block, residents were put at risk.
During the remedial work, an inspector from the Health and Safety Executive (HSE) visited the site on January 10, 2022. The inspection revealed that, in preparation for the removal work, combustible material had been left exposed and there were insufficient means of escape from the scaffold that was being erected.
When the inspector returned a few days later, on January 21, 2022, they found that the situation had worsened. Additional combustible material had been exposed without any protection from potential sources of ignition, and combustible cladding material was discovered on residents' balconies. As the building was still occupied during the works, the inspector notified the Merseyside Fire & Rescue Service, which took enforcement action.
Green Facades Limited previously received enforcement for similar breaches during cladding removal at a London site. They were advised on sustainable compliance.
An investigation by the HSE found that Green Facades had failed to take appropriate precautions to address the risk of fire and to ensure the safety of residents, workers, and others. It had also failed to take account of published guidance on the safe removal of cladding following the previous issue in London.
Green Facades Limited of Woolwich Road, London, pleaded guilty to breaching regulations 11(1) and 13(1) of the Construction (Design and Management) Regulations 2015. At Liverpool Magistrates' Court, the company was fined £240,000 and ordered to pay costs of £5,405.
After the hearing, HSE inspector Jackie Western said, "The disturbing irony of this case is that work to protect residents from fire risk ended up making the situation more dangerous. This prosecution highlights the need for responsible management of the removal of cladding.
The potentially tragic consequences of a fire involving this type of material are well known. According to a report by the HSE, Green Facades did not take adequate measures to address the danger of fire and ensure the safety of residents, workers, and others. Additionally, the company failed to consider the published guidelines for safely removing cladding after a similar issue had arisen in London previously, following the Grenfell Tower fire.
"Despite earlier interventions and advice from HSE and the availability of a wealth of guidance from HSE and others, this company continued to fail in its duty to address the risk of fire, putting people's lives at risk."
View the SOURCE here.
Our eNews provides regular insight into industry trends, news headlines, and product and service information. For news articles parallel to those mentioned above, sign up for our eNews. Click here to sign up: Subscribe to our enews (fia.uk.com)