Let Robeson Sing: Voting at the FIA Elections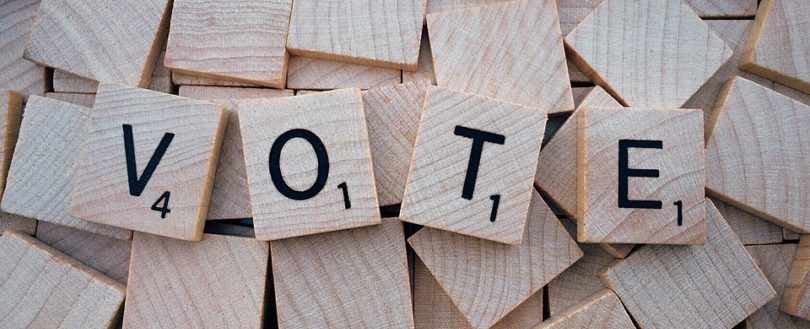 Let Robeson Sing: Voting at the FIA Elections
It seems like only a few weeks ago that I wrote about the imminent FIA nominations and elections in order to highlight how important it is for members to engage in these democratic processes. And indeed, it was only a few weeks ago when the Nomination Letters went out, heralding the first part of the election process with nominations closing on 2nd October. So perhaps time is linear after all although many ancient civilisations and many religions regard time as cyclical and they certainly have a point because we'll be doing all this again at the same time next year. At this stage, we could bring in Einstein and his theories of special and general relativity which gives rise to the concept that people travelling at different speeds can measure different time separations between events. But we won't.
We shall instead emphasise as I did before the enactment of democracy in the FIA elections. Holidaying in Wales over the summer, I was reminded of the great singer and actor Paul Robeson who became a renowned civil rights activist. In the late 1920s, Robeson appeared in Show Boat at the Drury Lane theatre in London and after a matinee performance, he encountered a protest march of Welsh miners from the Rhondda Valley which he joined, giving a rendition of Ol' Man River and making a donation which enabled them to return home by train and providing them with food and clothing. Hence began a warm relationship between Robeson and Wales and which was indicative of an ideological awakening in Robeson that led to a life of activism, joining many other figures across the centuries seeking social justice including, of course, the right to vote. In their own way, the FIA elections offer you all the chance to make your voice heard and to pay homage to those that have fought so hard for democracy all over the world.
We'll be entering the second phase of the election early in October where having received the nominations, the Ballot Papers will be issued and the voting will get under way. At the risk of repeating myself, please be aware that voting takes place on a fully equitable 'one member one vote' basis and that there are a guaranteed number of seats on each Committee for A/B, C/D and E/F membership grades such that candidates from smaller organisations can still be elected if the lower bands are not adequately represented based on the number of votes alone.
Remember also please that the number of members that vote is lower than we would wish and some companies don't even vote for their own candidates! If you are in a position to cast a vote based on an informed choice, we urge you to do so in order that we have the most democratic outcome possible.
The Ballot Paper goes to the Nominated Representative of each member company who is just one named person who may or may not be you. It's vital that you know who your NR is so if you don't know, put a call into the office on 020 3166 5002 and we can tell you straight away.
A final but very important point is that this year, we would strongly prefer that all completed ballot papers are returned to us ahead of the AGM so we can ensure that on the day, the results have already been thoroughly checked and no errors can occur owing to last minute submissions. If you are insistent that you must cast your vote on the day, please inform our membership team immediately at [email protected] so that we can plan for this.
Mark Twain is attributed the comment 'if voting made any difference, they wouldn't let us do it' which is absolutely untrue of the FIA elections where every vote counts and it would also be true to say that with voting typically very close among the Board and Council elections, it really is important to make your voice heard and get the best candidates possible for each available position. The same is sadly not necessarily true for our own parliamentary elections where it is estimated that our 'first past the post' system lacking proportional representation renders more than two-thirds of votes ineffective and with the outcome decided by relatively few voters in marginal constituencies. What might also be untrue is that Twain actually said what he did as there is no evidence direct from him or anyone else that he ever penned or even said those bon mots.
Across the world, the struggle continues for social justice in its many forms. Here at the FIA, the democratic process is fully upheld and enables us in our own small way to follow in the footsteps of those such as Robeson, the man with 'a voice so pure, a vision so clear'. We rely on you the members to play your part not only in providing nominations for the vacant positions [which you now have and thank you so much for that] but making sure you vote wherever possible for the candidates that you think are right for the job. Not for us the cynical view of Churchill that 'the best argument against democracy is a five-minute conversation with the average voter', however much it applies to politics but rather the affirmation of Lincoln that 'elections belong to the people…it's their decision'. He also said 'the great point is to bring them the real facts, and beer' which is a perfectly reasonable viewpoint and one that nicely describes the FIA AGM and Lunch coming up on 6th November.
Related posts
20 February 2023

By Kirsty Lavell, Marketing Exec

23 January 2023

By Kirsty Lavell, Marketing Exec

10 January 2023

By Kirsty Lavell, Marketing Exec