Fireside Chat with Tom Simmonds - Allsaved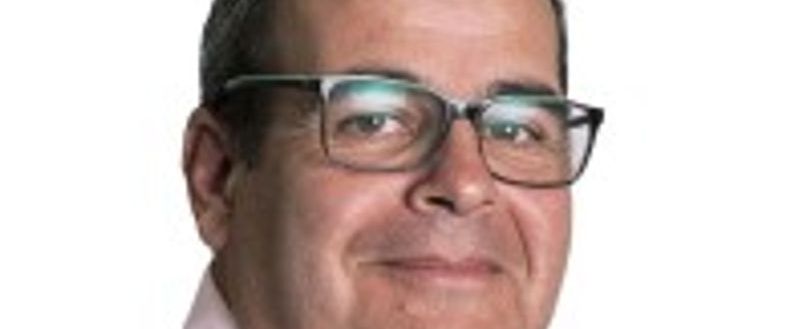 Fireside Chat with Tom Simmonds - Allsaved
Our brand new feature for 2020. Here is a write up of a quickfire interview with Tom Simmonds, CEO of Allsaved. This interview touches on favorite musicians, typical workday and the importance of the FIA.
At the FIA we are proud to introduce our new content feature, Fireside Chats, this idea comes as a result of our marketing group meeting. Fireside chats are a simple idea Adam Richardson, FIA Business Liaison, will speak to a variety of different people from the fire industry - from CEO's to apprentices. We wanted to do this to highlight the variety of roles and people within the industry to others currently in the industry. We also hope to show the fire industry in a positive light to those outside the industry. This feature will be coming monthly. Below is a write up from our first fireside chat, we hope that you enjoy the answers given by Tom Simmonds who is the CEO of Allsaved.
---
Fireside Chat with Tom Simmonds
---
Personal Questions
- What's the best piece of advice you've received?
My Father-in-Law always says, 'There's no point regretting decisions you've made in past because they were made at that time with the information you had at hand.' I think he's right.
- Do you have any pets?
I have a Jack Russell called Badger, a mastiff called Bear, three horses, and Koi Carp.
- What's your favourite movie of all time?
Simpsons Movie
- Describe yourself as a teenager in 3 words?
In a hurry!
- What is your biggest pet peeve/hate?
Terrible Typography - Comic Sans!
- If you could be from any other decade (or era), which would it be and why?
17th century. I'd love to meet Samuel Pepys, it was the beginning of the Modern World as we know it. London was rebuilt the way it is today, it would have been fascinating to see it.
- If you weren't in the fire industry – what would you be doing and why?
I would have loved to be in a musician, a pianist or anything in the music industry.
- What's on your Spotify or iTunes right now?
David Bowie's 'Earthling' album, it's David Bowie doing drum and bass – awesome! But always on my Spotify would be Nine Inch Nails, Prince and a German guy called Nils Frahm they're always there.
- If you could have any three people (dead or alive) over for dinner – who would they be?
Spike Milligan, I loved his iconoclastic, irreverent lunacy. Samuel Pepys, a self-made man interested in the arts, the sciences and music. We would have disagreed regarding his dislike of coffee he said it was weak and insipid stuff – he preferred wine… Prince just because WOW! What a talent.
- What two things would you take to a Desert Island?
The model boat my Grandad made for me which is always in every office I ever have, and the Fender Rhodes piano that I started to learn to play the piano on when I was 14 and I'm lucky enough to still own. Nothing at all practical!
- Name a book, movie or tv show that has positively shaped you and why?
Cannery Row by John Steinbeck. It is a simple book centred on a group of friends who live in an abandoned fishmeal warehouse in Monterey, fabulously named the 'Palace Flop House and Grill' and their relationship with a Marine Biologist called Ed Rickets. They have a series of adventures set against the backdrop of the Californian Coastal area with a cast of characters that were based on real people living in or around the area at the time. It's not a big 'this changed how I see the world' kind of book. What it has instead, is an insight about what it is to be human.
- If you had a spirit animal, what would it be and why?
A Jack Russell, they are tenacious, loyal to a fault and protective of their 'pack'. They also always manage to look like that they are having the BEST luck that any dog, in the world has EVER had. They are loud and shouty but their bark is worse than their bite.
- What is the best gift you've ever received?
The love of my wife, without a doubt.
- What's your favourite thing in your closet right now?
VivoBarefoot shoes
- If you could have one superpower, what would it be?
To be able to hear a tune, then play it back on a piano that would be amazing.
Professional Questions
- What time did you get to work this morning?
I sent my first email at 8:30 from breakfast. I don't know if that counts. I think working is a fluid thing now, that's when I technically started work but I try to get to the office at 09:00.
I often take the kids to school, I like to do that especially as they are in their last year before their GCSEs, I like to hang out with them and make sure they are ok.
- What does your usual day look like?
My day usually starts checking out the business KPI, so I will look at cash flow, cash at bank quotes, quotes won, quotes lost and turnover. I'll quickly, for about 5 or 10 minutes, look through simPRO, our management system just to make sure just there's nothing I should be concerned about. I will then quickly flick through my emails and Monday.com - so that's the beginning of the day.
I work from my home office for a bit just to catch up with all the different things I'm doing. (I'm also a School Governor, BSI 8644 Committee Member and FIA FRA Council Member.) I walk down to the Allsaved office which is luckily down the lane from my home. I catch up with my team maybe have a meeting that sort of thing.
I then pop home for lunch. During that time I will go and help my wife feeding the horses or do it on my own. I quite like feeding one of the horses because she's particularly young and I like hanging out with her while she's eating because she gets nervous; I'm liking the fact that she's getting to know me now and just gives me a bit of time out.
I will maybe pick the kids up, maybe not, either way, I'll catch up with them when they finish school. I do some family staff wrap up my day with emails and phone calls I've got to make. I always finish by cooking dinner. I like cooking it's a creative thing. I was a graphic designer originally, I miss the creativity; I miss that instant gratification of making something, which as the CEO you don't always get - you don't always get those quick wins
- What makes you excited about the future of this industry?
The possibilities and opportunities. There is just so much going on. I think for me and my business there is a huge opportunity with our PAS79 Fire Risk Assessment software and the way that we can help people drive spending based on risk ratings rather than what they 'feel' like needs to be done. That's interesting, but what is also interesting is growing the business in the round; I certainly think there's a lot of opportunities around the increased requirement for third party accreditation. Also being part of the FIA and working with them at what I believe is a pivotal time in the industry. Previously, there's been a long time where there wasn't always this much chance to make positive changes - now is the time!
- What do you like about the fire industry?
I like the diversity; I like the fact I could be talking to my team and they are working in a tunnel under London in a Grid or Primary Substation or a University Campus almost anywhere! You just don't know where people are going to be, what they are going to be doing. The places the trade takes you are really interesting; you see unseen parts of some of the most fascinating locations around the world.
Our industry also really does make a difference. There are many people alive today who surely would not be without our industry. I think it is great to be able to run a business that, when you drill down to the core of what it does is save lives.
- How does your work and family life come together?
I am fortunate the Allsaved offices are 100 metres down my road. Since transitioning from Managing Director to CEO I work more out of my home office which is giving everyone in the business space away from me! This allows them to put their own stamp on the business and bring their own special attributes to it. I work closely with my wife who is also our HR director which brings work and family life very close together! Due to the short distance between my home and my office, home and family life are intrinsically linked. I don't really have a job; I have a life and work is part of life and life is part of work.
- What matters most to you?
Our people, without them, there really is nothing. They are great people who are trusted, empowered trained and respected - that's the bit I like the best. I like seeing people succeed whether they have been inspired by me or from someone in the team. For instance, I love hearing my management team using my phrases when they speak to one of their direct reports. It shows that they get it, they've absorbed it and they've grown from my advice and are passing it on.
I think it's so important to be a mentor as well as to be mentored, it's been a huge thing for me.
I'm now running the biggest business that I've ever worked in or for. You don't have those skills built-in: you either do an MBA or similar or alternatively get a mentor.
When your business gets to a certain size, I think there's a slight element of shame in admitting that you need some help. I have mistakenly felt like that at times. So my biggest advice would be to get a mentor, you might already have the answers, but what a mentor will do is help you understand how to implement the answers you already have – they help you understand what you know, and what you don't.
- What would you tell yourself at the age of 21?
Eat less!
- What motivates you?
I really enjoy seeing the business grow, I like seeing the people in the business grow. It is exciting, it is an exciting place with lots of new opportunities that are coming to us – I am very grateful for that. Simply, it's just exciting to be part of it all.
- Where do you want to be in 5 years?
Here. That is not to say I'm not without ambition, but I like the job I'm doing. I can say I've spent a lot of time and effort carving out a role that I can sustain now and for the rest of my career as a CEO. It is great to say today, I'm supporting my business in the right way as much as I can without losing sight of what it is, where it's been and where it is going.
- Why is the FIA important to you and the industry?
It's important to me because I'm not originally from the fire industry, so I didn't have that long-term peer group that I would have had if I joined the industry as an apprentice. What the FIA gives me is an opportunity to meet my peers, on a personal level, that's what I like.
Also, I have also learnt a huge amount from being part of the FIA there's a lot of interesting people that I would never have met without it. For instance, I have met my competition in business, but we meet as peers and that has made me realise that the fire industry is massive and there's so much opportunity out there for everyone. I also think it's good for my standing in the industry, it's also great to give back to the industry. Personally, I believe it's important that if you join a committee it's not just an attendance badge, you've got to do something you must be proactive and contribute to the committee.
Finally, the FIA is an organisation that cares. Honestly, I joined originally for what I would now see as the wrong reasons, i.e., because I wanted the FIA committee badge for myself, I did it for the business and now that's the least important thing I get from the FIA. The thing I get the most from being a member that gets involved is the ability to make a difference. The FIA are the good guys and I want to be part of that.
- To finish what do you want to say to the listeners of this or people reading it?
Embrace the regulatory changes that are surely coming. See them as a great opportunity to grow your business and improve the standing of the Fire Safety Industry.
---
The next edition of Fireside Chat will be with Ollie Murray, Sales Manager at Eurotech Fire Systems Ltd
If you would like to get involved with Fireside Chats please contact [email protected].
*All answers given are not reflective of the FIA views and thoughts and are that of the individual who was interviewed.

Related posts
12 October 2023

By Kirsty Lavell, Marketing Manager

20 February 2023

By Kirsty Lavell, Marketing Manager

23 January 2023

By Kirsty Lavell, Marketing Manager