Corruption and Bribery: The Love of Richard Nixon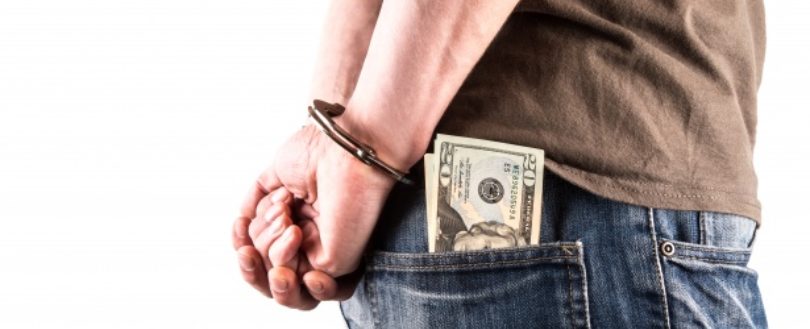 Corruption and Bribery: The Love of Richard Nixon
Download some useful guidance on avoiding corruption and bribery
'Corrupt politicians make the other ten percent look bad', was said by none other than Henry Kissinger who served as US Secretary of State under both Richard Nixon and Gerald Ford. It's not all about high office though, corruption is something that anyone can encounter at any time and in any place.
Corruption is a wide-ranging term which might be defined as the abuse of public power for private gain and usually refers to the actions of governments and public officials which are intended to maintain power or confer financial benefit. We now use the term equally to describe dishonest or illegal behaviour in the private sector, of which there is no shortage of examples. At the start of this year, Rolls-Royce apologised after it was found to have paid bribes including a luxury car and millions in cash to middlemen to secure orders in countries including Indonesia, Russia and China. There was quite some whip-round in the R-R offices to pay the £671 m in penalties.
Bribery is fundamentally the act of proffering something of value to influence an action or decision. It may be any inducement, reward or valuable item[s] offered to gain a commercial, contractual, regulatory or personal advantage. It is illegal to offer a bribe directly or through a third party and indeed to accept bribes.
In the UK, the Bribery Act 2010 came into force on 1st July 2011. The Act and a useful brief guide may be found here.
Organisations may be in breach of the Act if a senior person [e.g. Managing Director] commits a bribery offence but may also be liable if an employee or agent does so although the latter is less likely to lead to prosecution if adequate procedures were in place to guard against bribery. Hospitality and some other business expenditure that are proportional and reasonable are not covered by the Act.
If there is a reasonable probability of encountering bribery, companies should have a procedure in place as this can prevent a conviction. An anti-Bribery and Corruption Policy template may be found here:
The question of liability if third parties such as agents or distributors offer bribes is pertinent to many of our members that sell overseas. It appears that the original supplier may be liable if these 'associated persons' do commit an offence even if it is not aware of the bribe. It is important that due diligence is carried out on all distributors and that your own anti-bribery procedure is in place.
Some countries are more corrupt than others. This does not mean that you will necessarily encounter bribery in more corrupt countries nor that you will avoid this in the less corrupt ones but a Corruption Perceptions Index 2016 provides a useful guide. We've provided a handy link below.
Corruption Perceptions Index 2016>>
A score of 100 is squeaky clean and the closest to that is 90 managed by Denmark and New Zealand while the UK is joint 10th with a score of 81. Over two-thirds of the 176 countries featured in the index fall below the mid-point score of 50.
'What a wonderful world' opined Louis Armstrong back in 1967, at a time when there was real hope for a better future and you could have a lava lamp as a trendy home feature rather than a post-modernist statement of the failed rising of the quasi-autonomous British proletariat. Or something like that. Nowadays, you're closer to the mark putting on the New Order album 'Power, Corruption & Lies'.
One of the best ways to identify corrupt regions may well be to see where FIFA decides to hold their World Cups. One thing we can be sure of, however, is that companies and individuals that are proven to be corrupt invariably apologise but their contrition masks the fact that they are less likely to be sorry that they took the bribe than that they got caught doing it.
Related posts
12 October 2023

By Kirsty Lavell, Marketing Manager

20 February 2023

By Kirsty Lavell, Marketing Manager

23 January 2023

By Kirsty Lavell, Marketing Manager