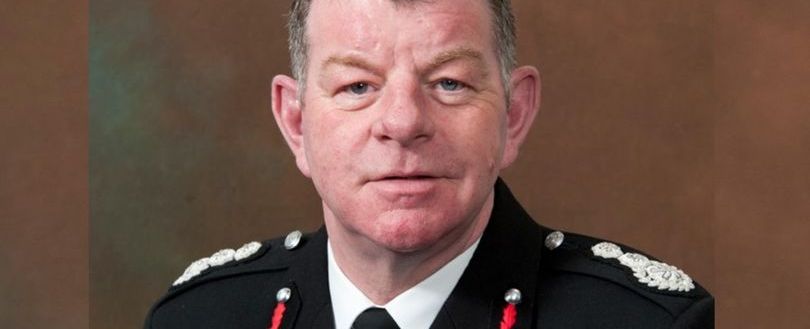 Bedfordshire Fire and Rescue Service's Chief Fire Officer Paul Fuller CBE has died this morning after a short illness.
We join the hundreds of other heartfelt tributes that have poured in and will no doubt continue to pour in for such a wonderful person.
The Chair and CEO of the FIA will attend the Guard of Honour at Bedfordshire Fire & Rescue HQ this Thursday to say goodbye to a colleague and a good friend.
As Paul was Chair of Trustees at both the Children's Burns Trust and the Firefighters Charity, his family have asked for donations in lieu of flowers to be made. If you wish to donate please do so via:
https://www.memorygiving.com/paulmauricefullercbe
---
It is with deep regret that I have to announce on behalf of the Chair, the Board, the secretariat and the members that we have learned of the very saddening news of Paul Fuller's peaceful passing this morning, with his family by his side, after a short illness. We join the hundreds of other heartfelt tributes that have poured in and will no doubt continue to pour in for such a wonderful person.
For many in the fire industry, Paul Fuller was known for his illustrious career and unwavering dedication to improving the lives of others. His iconic career started when he joined the Fire Service in 1978 and became Chief Fire Officer (CFO) at Bedfordshire and Luton in 2002. He served on a number of national bodies including Chair of CFOA Services Limited Chair of Fire Sector Federation, CFOA past President and the Chair of Trustees for the national charity the Children's Burns Trust and Chair of the Trustees of the Fire Fighters Charity and Chair of Fire Sport UK.
Paul also worked with the fire industry outside of the Fire and Rescue Service in a number of areas, which is where we have got to know him well. Outside of work Paul generously volunteered his time, energy and experience as a key member of local charities and groups as well as being a committee member for the Fire Service Parliamentary Scheme. Paul was made a Freeman of the City of London in 2012, awarded the Queens Fire Service Medal for exemplary service in 2008 and made Commander of the British Empire by her Majesty in the 2016 New Year's Honours, appointed a Deputy Lieutenant in 2017 and made a Member of St John in 2018.
Beyond all the incredible awards and accolades Paul will be remembered as a thoughtful, passionate and caring leader who directly had a positive impact on thousands of individuals and an indirect effect on millions who he worked tirelessly to improve their lives.
Paul's inspiring, positive and magnetic character was on full display in our Fireside Chat with him recently on 17th February 2021, where he reaffirmed his dedication to improving the lives of others when he said 'it's all about the service. It's all about helping to try to create a safer natural and built environment. Everybody is trying to do their little bit to make the world safer and better. Also, to learn from terrible things that have happened over the years trying to say "Let's never let this happen again, let's get this right". So, I just like the sense of doing something worthwhile.'
Paul went on to state: 'it's really about the satisfaction that comes from doing something worthwhile and co-incidentally, worthwhile normally means helping someone else.'
I am proud and privileged to call myself a friend of Pauls, and the entire FIA family send our sincerest condolences to Paul's family and friends. Please look at Paul's comments on this link to understand just a small part of what he stood for. https://www.fia.uk.com/news/blogs/fireside-chat-with-paul-fuller-chief-fire-officer-bedfordshire-fire-and-rescue-service.html
Ian Moore
CEO of the Fire Industry Association.