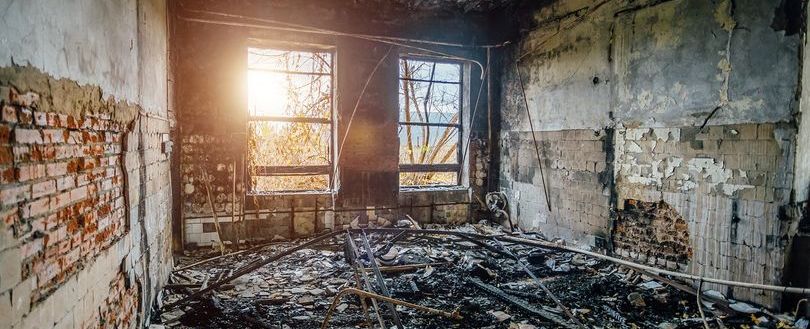 Bedford explosion not caused by mains gas supply, fire service confirms
The explosion at a block of flats in Bedford, which killed one person, was not caused by a mains gas supply, the local fire service has confirmed.
In a statement, Bedfordshire Fire and Rescue Service said there was no mains gas supply servicing the property at Redwood Grove and that this was not the cause of the blast.
It added that it is continuing to undertake a complex fire investigation at three-storey block and was unable to make any conclusions as to the cause at this point.
A fire ripped through the block of 20 flats on Monday just before 9.30am, with an explosion also occurring. Residents were evacuated, while three people, including a firefighter, were taken to hospital. One person was airlifted to Addenbrooke's Hospital with serious leg injuries.
Police have confirmed there has been at least one fatality following the incident, but added that some residents still remain unaccounted for and there was the possibility that more fatalities will be discovered as the detailed searches continue.
The roof of the building fully collapsed as a result of the blast and fire, and the police and an urban search and rescue team are currently at the site working to reinforce the block's structural stability.
Chief superintendent John Murphy, who is leading Bedfordshire Police's response to the explosion, said: "We still do not know the cause of the explosion. A number of lines of enquiry are taking place to help us establish that and we are working closely with our colleagues from the fire service as part of our investigation.
"We are now entering a protracted stage of the investigation at a very complex scene where we will be conducting our enquiries as diligently and professionally as we can.
"It may take a significant amount of time before we can begin to search at the affected site, given the damage that has been caused and the risks that presents to our teams. Therefore, at this stage we cannot rule out the possibility of further fatalities being discovered.
"We know that residents of nearby properties want to get back into their homes as quickly as possible, and we thank them for their continued support and patience while we continue to ensure the scene is safe."
---