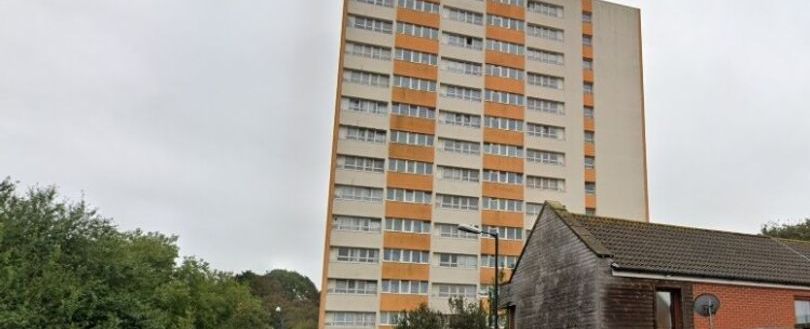 Barton House residents urgently moved amidst fire and structural worries
In a swift response to alarming fire safety and structural findings, Bristol City Council has evacuated over 400 residents from Barton House.
The decision follows a comprehensive survey that identified potential risks to the building's integrity in case of a fire, explosion, or impact.
Bristol City Council took decisive action yesterday, declaring a major incident and evacuating Barton House, a 65-year-old tower block in Barton Hill. Three flats, surveyed within the ageing structure, revealed concerns about fire safety and structural issues, prompting an immediate evacuation for resident safety.
Constructed in 1958, Barton House has undergone recent assessments to explore future options due to its age and construction method. The council, while affirming the issue's localised nature, is committed to rigorous estate-wide surveys to meet regulatory requirements.
Affected residents are advised to stay with friends or family temporarily, with a dedicated rest centre established at the Tawfiq Masjid and Centre for those needing accommodations. The duration of this arrangement hinges on a forthcoming survey, scheduled as promptly as possible.
Bristol City Council, prioritising tenant safety, plans to provide regular updates on additional rest centres and support measures. Collaborating with Avon Fire and Rescue Service, the approach is described as "proportional" and cautious, with no immediate evidence of health and life risks.
Kye Dudd, the council's cabinet member, emphasised the gravity of structural defects highlighted in a Monday evening report. The prompt decision to evacuate by Tuesday afternoon highlights the utmost priority placed on ensuring resident safety in the face of potential risks.
Stay tuned to the local authority's social media channels for ongoing updates, ensuring residents are informed and prepared for any developments.
View the SOURCE here.
Our eNews provides regular insight into industry trends, news headlines, and product and service information. For news articles parallel to those mentioned above, sign up for our eNews. Click here to sign up: Subscribe to our enews (fia.uk.com)