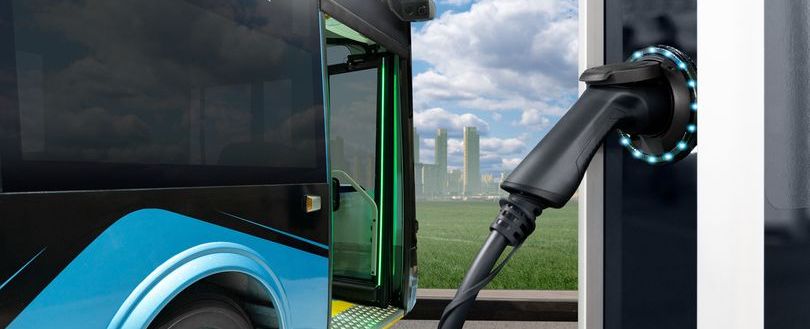 An electric bus station fire could cause high-rise residences to erupt like volcanoes, residents fear
Fears of a "thermal runaway" under apartments have prompted calls to abandon a £1.7 billion development in Edgware.
The construction of an electric bus garage underneath the building of thousands of new apartments is being opposed by locals who are concerned that battery fires could create a "volcano" and destroy the neighbourhood.
In order to build 25 tower blocks on top of a proposed underground electric bus depot in Edgware town centre, the Labour-controlled Barnet Council is in discussions with Transport for London (TfL) and developer Ballymore about the project, which is estimated to cost £1.7 billion.
The community group Save Our Edgware has cautioned that residents would be at "severe risk" in the event that the batteries in electric vehicles caught fire, resulting in explosive combustion and multi-vehicle fires. An entire fleet of electric buses was obliterated in a bus garage in Potters Bar, Hertfordshire, in May of last year after one of them caught fire.
In the same month, a transportation business in Paris took 149 Bluebus electric buses out of service after two of them caught fire on separate occasions. The risk of "thermal runaway" in damaged EV batteries arises from the rapid release of energy stored therein, which can result in temperatures of up to 400 °C.Despite being statistically less common than fires in petrol or diesel vehicles, electric vehicle fires are much more difficult to put out.
Firefighters are still experimenting with the best ways to put out fires involving the lithium-ion batteries found in many battery-powered vehicles, such as submerging the vehicles in water, covering them with foam, or covering them with a sizable fire blanket.
Other electric vehicles nearby put the fire at risk of spreading. According to government regulations, electric cars with faulty batteries should be "quarantined" from other automobiles to prevent battery fires.
On the six-hectare site where the Edgware shopping centre currently stands, housing for about 7,000 people and a rebuilt shopping centre are planned. In collaboration with TfL, the plan also entails removing an above-ground bus garage and building a brand-new depot for at least 190 electric buses beneath the 3,828 high-rise residences.
The buses would be connected to the same electrical outlet that powers the buildings above, and they would recharge overnight. The London Fire Brigade was asked for information under the Freedom of Information Act, and it was discovered that there is no specific fire safety advice for underground garages used to recharge electric buses.
Anuta Zack, spokesman for Save our Edgware, warned that a battery fire in the bus garage could result in "Grenfell on steroids" and that residents were at "severe risk". The proposed site is adjacent to Premier House, a 13-storey block of flats still covered with the same cladding that precipitated the Grenfell Tower fire in 2017, killing 72 residents. Ms Zack described the proposed garage as a "volcano" sitting underneath thousands of residents. "I am scared," she added. "The fire safety protocols haven't been developed sufficiently, and people's lives are being put at risk.
Nobody is giving us any information or clarity." A petition with over 5,500 signatures opposing the Ballymore development will be put to Barnet Council at the next meeting on October 17, after initially being rejected.
Ballymore has been working with TTL Properties, the real estate division of Transport for London, since March to consult with neighbourhood groups about the project. In the upcoming weeks, the developer is anticipated to submit a formal application for the project.
A spokesman for the joint venture said: "The safety of our residents and all users of our developments are of paramount importance to us, and we are working closely with relevant authorities to ensure the proposal is designed and built to the highest fire safety standards. "The garage would only be occupied by electric buses following approvals from all relevant bodies, including the London Fire Brigade, Barnet Council, the Health and Safety Executive and Building Control." Barnet Council was approached for comment.
View the SOURCE here.
Our eNews provides regular insight into industry trends, news headlines, and product and service information. For news articles parallel to those mentioned above, sign up for our eNews. Click here to sign up: Subscribe to our enews (fia.uk.com)