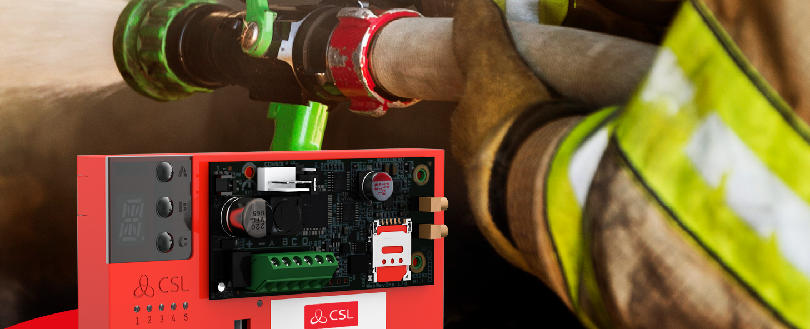 Alarm Signalling experts, CSL, have announced that their DualCom Pro range has been extended to include two new EN54 (FIRE) certified products.
Sponsored News
EN54 certification is the most important aspect in terms of signalling for fire detection and alarm systems. However, the cost of products has always been an issue, with most fire systems having no monitoring at all despite many fires occurring when the premises are empty. DigiAir Pro Fire offers a totally wireless single-path solution, whilst GradeShift Pro Fire offers dual-path signalling via 2 separate radio modules. Both solutions come with multiple 4G WorldSIMs, providing the most reliable fire signalling systems ever. The wireless capabilities of DualCom Pro mean that no installation is limited by the infrastructure of the premises, making it easier than ever to provide professional Fire Monitoring.
When a Fire occurs and the premises are empty, it will not be reported unless someone nearby sees it or hears the alarm. A Fire System with Professional Signalling reports any faults or alarms to a Monitoring Centre, providing 24/7 365 peace of mind for premises owners. Arson - just like criminal damage and theft - is much more common in empty buildings as opposed to those which are occupied. Monitored Fire Systems allow for faster reporting of incidents as well as acting as a deterrent.
CSL's Sales Director, Rob Evans, commented: "Over the past few years CSL has seen an increased industry demand for EN54 (Fire) certified signalling products that offer the flexibility of installation, increased reliability and cost-effectiveness. We are confident that all criteria have now been satisfied with the new DualCom Pro Fire products."
For more information, please visit the link below