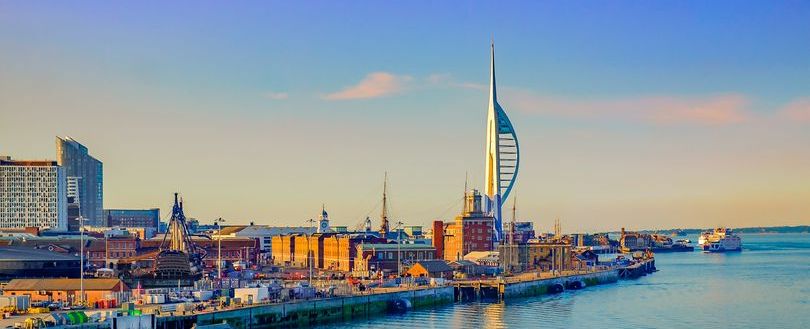 After safety concerns related to Grenfell, a student block in Portsmouth will receive new cladding
In order to comply with new post-Grenfell fire safety standards, one of Portsmouth's largest student housing blocks will undergo recladding.
Following discovering a number of failings' that did not comply with building regulations during a fire safety assessment of the Rosalind Franklin Halls, Unite Students applied to the city council for planning permission.
According to a statement submitted with the application, the proposed re-cladding of the building will enable the façade of Rosalind Franklin Halls to improve fire safety measures while also maintaining the site's aesthetic appeal.
The three-block structure on White Swan Road, constructed in 2002, has 710 bedrooms for University of Portsmouth students spread over eight to twelve stories.
However, since changes were made following the Grenfell fire, it is no longer in compliance with updated building regulations as well as the Fire Safety Act due to the lack of fire stopping, "inconsistent construction quality," and the type of insulation discovered in a review.
The application suggests replacing the cladding, terracotta tiles, and façade, and the council has given itself until August 17 to make a decision.
A letter by Matthew Roe, a director of ROK Planning, commissioned to oversee the application, says the work would 'maintain a safe, attractive, durable, and well-managed built environment'.
'The purpose of the proposed re-cladding of the building is to upgrade the building so that it meets current fire safety regulations,' he said. 'The proposed re-cladding will allow for the improvement of fire safety measures on the external façade of the building to eliminate the risk of fire spread.
'In accordance with the Fire Safety Act, it is proposed to carry out fire safety remedial work to the existing façade to remove hazardous material from the building and replace it with new.
'It is considered that by providing remediation, the fire safety of the development is being made significantly better.'
In addition, it would improve the building's energy efficiency and address issues with condensation and mould, he continued.
After safety inspections in the wake of the Grenfell Tower fire in June 2017, several buildings in Portsmouth received new cladding. Most notably, residents were evacuated and the towers were demolished because it was discovered that the concrete was unsafe. At the same time, work was being done on Horatia and Leamington House in Somers Town.
Our eNews provides regular insight into industry trends, news headlines, and product and service information. For news articles parallel to those mentioned above, sign up for our eNews. Click here to sign up: Subscribe to our enews (fia.uk.com)