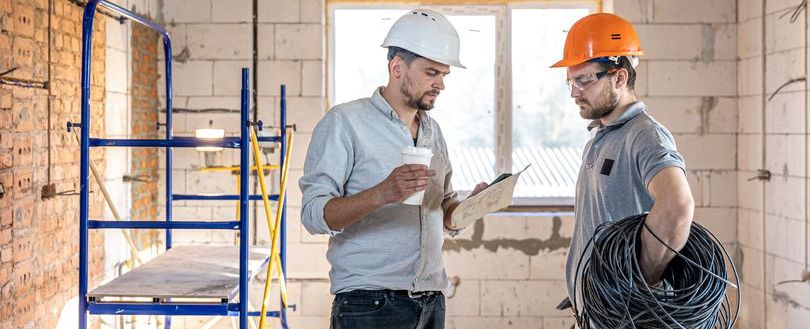 After being fined £240,000 for safety breaches, a cladding company has made the difficult decision to lay off some of its workforce
A contractor's manager, who was fined £240,000 for safety violations related to the removal of cladding reminiscent of Grenfell, has fired some members of the project team who worked on the project.
Bledi Pashollari, founder and managing director of Green Facades, told Inside Housing that due to the "severity of the misconduct", the individuals had been dismissed.
The firm's construction director, site manager, and site supervisor have all been dismissed.
"Unfortunately, whilst this may seem drastic, in the circumstances, no other course of action was possible," he said in an emailed statement.
This action follows the Health and Safety Executive's (HSE) £240,000 fine against Green Facades for removing cladding from The Circle, an eight-story building on Liverpool's Henry Street.
ACM panels, similar to those on Grenfell Tower, and combustible insulation had to be removed from the building by London-based Green Facades.
However, the agency stated that combustible cladding material was discovered laying on residents' balconies during a site visit by an HSE inspector in January of last year.
Before that, combustible material had been left exposed, while there was "inadequate means of escaping from the scaffold that was being erected", the HSE said.
Green Facades had been subject to earlier enforcement for similar breaches during cladding removal at a site in London, according to the HSE.
HSE inspector Jackie Western said: "The disturbing irony of this case is that work to protect residents from fire risk ended up making the situation more dangerous.
"Despite earlier interventions and advice from HSE and the availability of a wealth of guidance from HSE and others, this company continued to fail in its duty to address the risk of fire, putting people's lives at risk."
Mr Pashollari added: "We are hugely embarrassed by this event and have devoted a lot of effort into establishing improved methods of work to ensure that this is not repeated."
"We take health and safety extremely seriously, both in the interests of our personnel and equally to protect the residents of the apartments that we are re-cladding to make safe from the risk of fire, thereby avoiding any repeat of the tragic loss of life at Grenfell Tower in 2017."
Green Facades has appointed a new construction director, a project director, and two senior contract managers, Mr Pashollari said.
The firm, which describes itself as a building envelope specialist contractor, has worked on a range of projects in its 10-year history, including housing developments, schools, and universities, according to its website.
This week, following a successful prosecution for a London council's delay in removing flammable cladding, the owner of another east London tower block was ordered to pay out slightly over £60,000.
Chaplair was ordered to pay costs of £30,000, a victim surcharge of £190, and a fine of £30,000 during a hearing at Westminster Magistrates Court.
It comes after Newham Council brought the case for failing to meet a deadline to remove dangerous cladding from its Lumiere building at 544 Romford Road, London.
More than 25% of London's high-rise residential buildings with hazardous cladding still need remediation work done, according to the most recent London Assembly statistics released in October.
View the SOURCE here.
Our eNews provides regular insight into industry trends, news headlines, and product and service information. For news articles parallel to those mentioned above, sign up for our eNews. Click here to sign up: Subscribe to our enews (fia.uk.com)