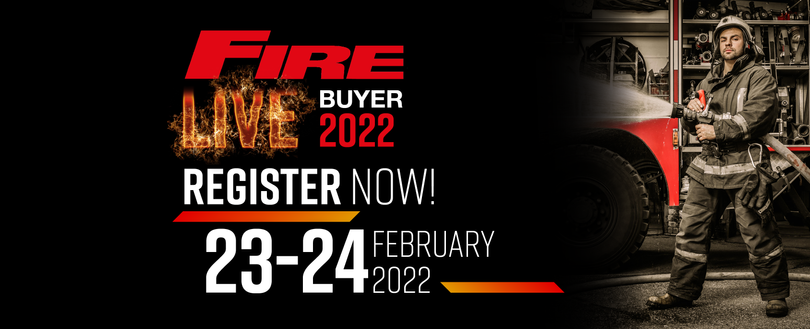 23 – 24 February. Fire Buyer Live
Online Event
Fire Buyer Live will provide a new dedicated online experience for the entire international fire sector to source the latest equipment and systems, develop important business relationships and generate new business opportunities.
Registration is now open for Fire Buyer Live, taking place on 23 – 24 February 2022. You can register for free now from our dedicated event website firebuyerlive.com.
No matter where you are in the world, Fire Buyer Live brings you a diverse and insightful international speaker list that will deliver topical sessions on legislation, firefighting best practice, innovative technology and more. Tackling critical industry challenges and themes such as tackling multi-occupancy, high rise building fires to unifying and harmonising global fire standards, the high-calibre conference agenda targets all aspects of the industry from manufacturer to installer and is free to attend.
Fire Buyer Live is perfectly placed to establish itself as the leading and must-attend online event for the international fire sector. With the rapid evolution of technologies and the constant shift of policy and challenging requirements of users, it is now more important than ever to stay abreast of the issues that affect you.
By registering, you will gain access to our award-winning virtual platform in the lead up to the event. You can plan your calendar with the important sessions that you want to watch, set up your profile with contact and bio descriptions and connect with other attendees, exhibitors and sponsors. The platform also allows you to book meetings and network for potential new business and learn all about the latest innovations in the fire safety sector.
Don't miss your chance to
register for free now
.