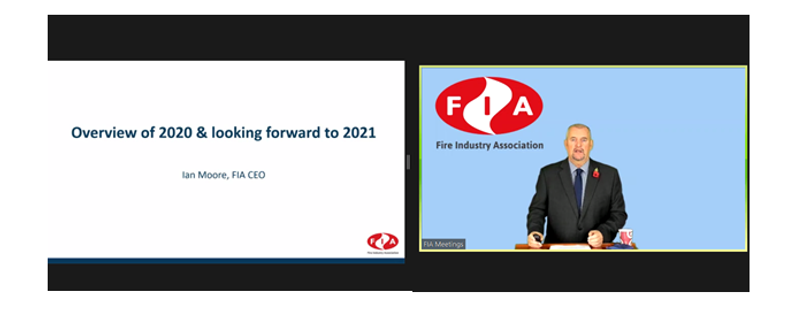 The 2020 Fire Industry Association Annual General Meeting (AGM), has brought together 100 members industry leaders. , This year due to the Covid-19 restrictions and lockdown the lunch part of the event did not take place and the event was organised in the virtual environment that is online.
The digital AGM, as our members have already feedback, was a seamless and well-delivered presentation that recapped what has been an unprecedented and productive year.
The FIA AGM provides the ideal opportunity to highlight the achievements of the association over the last year and signal our priorities for the future. The FIA CEO lan Moore addressed the FIA recognition of the exceptional contribution to the fire safety industry. This year Derek Harrington received the FIA's most prestigious, Lifetime Achievement award. FIA CEO, lan Moore cited some of Derek's achievements and long term service to the Fire Industry.
Access to presentation only for members: