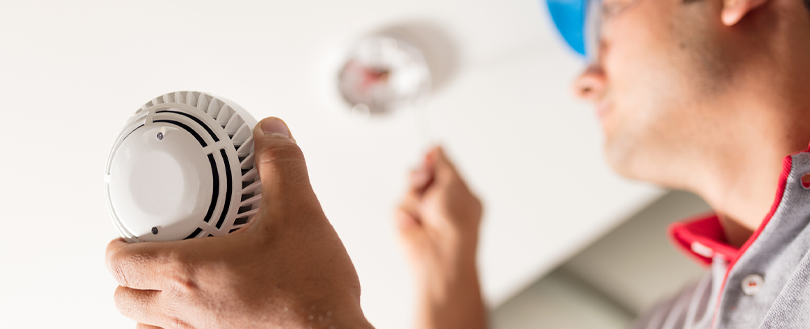 10 Things Your Fire Safety Business Doesn't Know About Field Service Management Software
Sponsored News
1. Improve customer experience
With field service management software you can streamline processes for your customers. From lead and quote creation to creating a job and invoicing, job management software allows you to deliver updates every step of the way to keep your customer informed.
2. Streamline the invoicing process
A comprehensive field service management solution will help you organise all of this through one digital platform. Once an invoice has been generated you can send this across to your customer straight away.
3. Organise work scheduling
You can use field service management software to schedule the right people for the job, taking into account the relevant equipment required, location and engineer availability.
4. Allow live tracking of field service engineers
Using their tablet or mobile devices your engineers can keep track of their schedules as well as detail subsequent updates for on-site jobs.
5. Increase operational efficiencies and reduce costs
Many smaller businesses rely on spreadsheets. Automating your processes will reduce the need for paperwork, giving you back countless hours spent doing manual tasks.
6. Store customer history
Removing that paper trail with your customer data and having it catalogued electronically will improve visibility and reduce the risk of human error.
7. Create visibility with reporting tools
Using an in-built reporting system which field service software can provide, will help with visibility into things such as profit and loss, stock management and customer satisfaction.
8. Manage maintenance jobs
Within fire safety, maintaining and carrying out repair works for a wide range of assets and keeping track of when they require service is essential. Field service management software can ensure that you have the know-how and necessary tools for this type of job management.
9. Use third-party integrations
Field service management software can integrate with a whole variety of different applications including Outlook, Gmail, Xero and Sage. This will help you focus on the important tasks at hand.
10. Manage stock
As a business, it's very important to keep track of stock. You can manage a digital catalogue and ensure operations are running smoothly with optional inventory tracking.
These are just a handful of ways in which field service management software can aid your fire safety business and make for happy customers. If you enjoyed this article be sure to check out simPRO's best practices on how to grow your field service business.