FIM (Fire Industry Manufacturers) Expo Case Study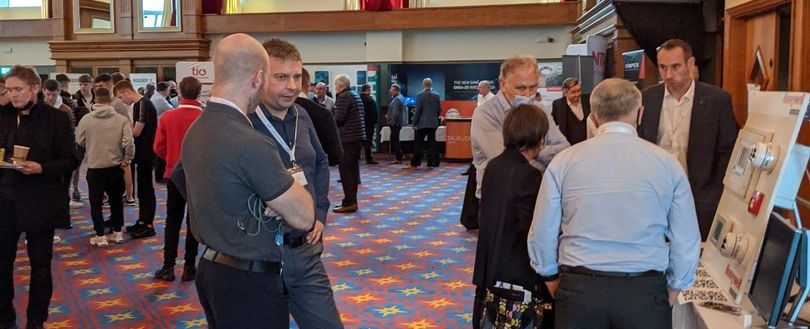 FIM (Fire Industry Manufacturers) Expo Case Study
The Fire Industry Manufacturers' (FIM) Expo features many of the UK's leading fire detection and alarm manufacturers and highlights the latest products and developments in this sector.  
The aim of our FIM Expo event is to bring a tabletop exhibition to regions not commonly reached by larger, more formal trade shows and gives fire industry professionals the ability to see the latest products from all the major fire detection manufacturers in one place. It also includes complimentary CPD seminars covering a range of key topics affecting the FD&A (fire detection and alarm) sector.
FIM Expo offers a wonderful opportunity to meet and network with top manufacturers in the fire industry. On the day, delegates can place orders with our exhibitors and gain valuable information about industry-leading products. Taking advantage of this opportunity is a fantastic way to build business relationships. There is no better place to expand your own brand or to find the brands that you want and need.
In addition to meeting manufacturers, FIM Expo also offers delegates free CPD Accredited seminars.
These seminars will provide delegates with the opportunity to maintain and improve the knowledge and skills required to provide a professional service to customers, clients, and the community. These seminars on key topics for the fire industry will be delivered by several of our exhibitors and will provide an excellent opportunity to obtain free CPD hours.
Organising 25 exhibitors, CPD seminars and bringing in a respectable number of delegates is a challenging task. As with any event a key challenge is to not only host a successful event, but to also improve on the previous events successes, taking on board feedback and delivering what stakeholders want.
FIM Expo has no fixed location, in the last few years we have visited the Titanic Centre in Belfast, The Principality Stadium in Cardiff and the City Ground in Nottingham. Upon arriving that the venue, attendees are greeted by our registration team who welcome them as well as issuing them with their name badge and lanyard as well as being on hand to answer queries that some of our attendees have about the day.
The doors to FIM Expo Open at 09:30, when guests enter the exhibition room, they can grab themselves a coffee and pastry and begin walking around the room. Guests can speak with 25 exhibitors representing some of the leading manufacturing companies in the UK Fire Detection and Alarms sector. Delegates can see all the latest technologies and innovations in the sector and find the products they need.
In addition to this our exhibitors take the opportunity to expand their brand in regions that can often be neglected. With delegates from a range of sectors such as installers, facilities managers as well as local government and the NHS, exhibitors can grow their network and create exciting business relationships.
In addition to the exhibition, we offer a fantastic buffet lunch. Delegates are encouraged to enjoy the delicious food on offer free of charge. Refreshments are provided throughout the day. The buffet is a fantastic way to continue conversations over some food without been designated to a particular table and group.
As with any event, the feedback from attendees and exhibitors is crucial to improving the event and ensuring that it continues to be successful. After every FIM Expo event, feedback surveys are issued to both exhibitors and delegates, in addition to this we also hold an Exhibitor Feedback Meeting to go through the results of the feedback and discuss ways in which we can improve FIM Expo. All feedback from exhibitors and delates is heard and we as an association try to implement this feedback into future events.
Here is a short video to get a feel of what FIM Expo has to offer.