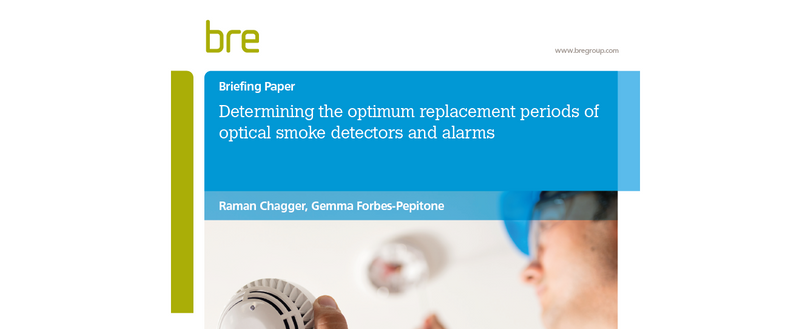 Determining the optimum replacement periods of optical smoke detectors and alarms - Joint Research Study
The Fire Industry Association have collaborated with partners Scottish Fire and Rescue Service, Scottish Government, the Building Research Establishment and FIA member Detector Testers to perform another joint research study. This time the research group worked together to determine the optimum replacement periods for optical smoke alarms (used in domestic dwellings) and smoke detectors (used in commercial premises).
By using Detector Testers smoke sensitivity measurement equipment Trutest a number of smoke devices were tested in the field and compared against limits determined in the lab using a range of brand new devices. It was observed that smoke alarms and smoke detectors increased in sensitivity as they were older and as they got dirtier.
As well as proposing replacement periods for optical smoke alarms replacement periods of addressable and conventional smoke detectors have also been made. Further areas for research have been proposed including conducting a similar study to identify whether changes in the performance of heat alarms contaminated with dust/oil are significant.
The briefing paper for this work has now been published . See the link below.