FIA AGM - Annual Lunch 2023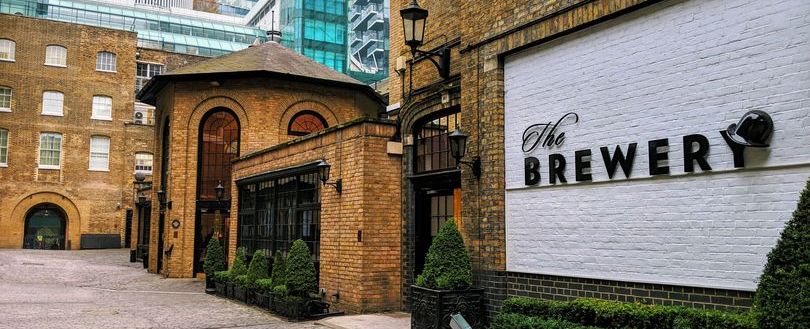 FIA AGM - Annual Lunch 2023
9 November 2023

Our 2023 Annual General Meeting and Annual Lunch will be held on Thursday 9th November, at The Brewery in London, a stunning 18th-century brewery that has been transformed into one of London's leading events venues.
This event brings together over 500 leading industry professionals for a three-course meal plus entertainment and is the highlight event of the fire safety calendar.
This year we are excited to announce that we will be hosting networking drinks after the Annual Lunch. We are delighted that this year's event will see us remain at the Brewery until 22:00 to give all our attendees the opportunity to continue conversations, catch up with industry colleagues and extend their day with us in an informal setting. With music and activities as well as a quieter room, these networking drinks cater for all needs, whether you want to let your hair down or have business conversations – we've got it covered.
Prices for this year's Annual Lunch:
Table of Ten £1,750.00
Individual Ticket £200.00
An invitation to this year's morning Annual General Meeting has been sent to all members with information on how to register to attend. if you have not yet recived this or have any question on this year's FIA AGM and Annual Lunch please email [email protected].
Please note that filming/photography is taking place at this event for promotional and archival purposes. By registering to attend this event you give consent for your image to be used on our website and social media channels. If you are not happy for your image to appear on our website or social media channels please email [email protected].
Sponsorship of the Annual Lunch:
The FIA Annual Lunch is the premier annual event specific to the fire industry. Bringing together over 500 top industry leaders for a three-course meal, entertainment, and post lunch networking drinks, there is nothing else quite like it in the industry. Well established and respected, the Annual Lunch is the perfect platform to maximise your brand through our sponsorship package.
Event Sponsor £1000+VAT
Event sponsorship is general sponsorship for a range of opportunities throughout the day, including:
Event sponsors will have their company logo displayed on screens throughout the venue during the Annual Lunch Drinks Reception, Annual Lunch, and Post Lunch Networking Event.
Event sponsors will be acknowledged during the CEO's lunchtime speech.
Event sponsors logos will be included on all pre/post event communications.
Event sponsors will have their logo on the table showcard.
Event sponsors will receive a bottle of champagne on their table during the Annual Lunch.
Event sponsors have the exclusive opportunity to upgrade their sponsorship package to include a 30-second advert of their choice to be played on rotation throughout the Annual Lunch and Post Lunch Networking. Upgrade = £500+VAT
If you are interested in being a sponsor of the Annual Lunch, please email [email protected] or call 020 3166 5002.